Forget what you think you know about museum gift shops. Conceived by famed design shop curator Murray Moss (his store, Moss, was a fixture on the NYC design scene in the 1990s), The Glass House Design Store opened in 2013 at Philip Johnson's iconic 1949 landmark in New Canaan, Connecticut. It's quickly become a source for some of the most well-designed objects in the US—so much so that The Wall Street Journal called it one of the top museum stores in the country. You'll find no Glass House-patterned ties here—just carefully sourced objets that have an intimate connection to The Glass House itself.
The shop, presently curated by Dominica Baharian, takes inspiration from Johnson's 1934 exhibition "Machine Art" at MoMA, focused on beauty and simplicity in functional, machine-made objects—as well as the architecture and landscape of The Glass House itself. Baharian considers everything featured through this lens. "The process for me is very slow and considered," she says. "The right objects will literally move me and resonate with me; it's organic. There is an elegance and a refined form and function—with an emphasis on the unique and specially sourced—to everything I choose to bring in. Many of the things you find at The Glass House Design Store, you can't find anywhere else."
Visit The Glass House and its 49-acre site when it reopens for tours from April 16th through next December 15th (we visited ourselves a few years back; see 14 Lessons in Minimalism from The Glass House). Until then, The Glass House Design Store is available online at any time. Here are our picks from the Design Store—and the stories behind them—for wrapping up this holiday season. (A tour ticket gift card makes an excellent stocking stuffer, too.)
Photography by Andy Romer.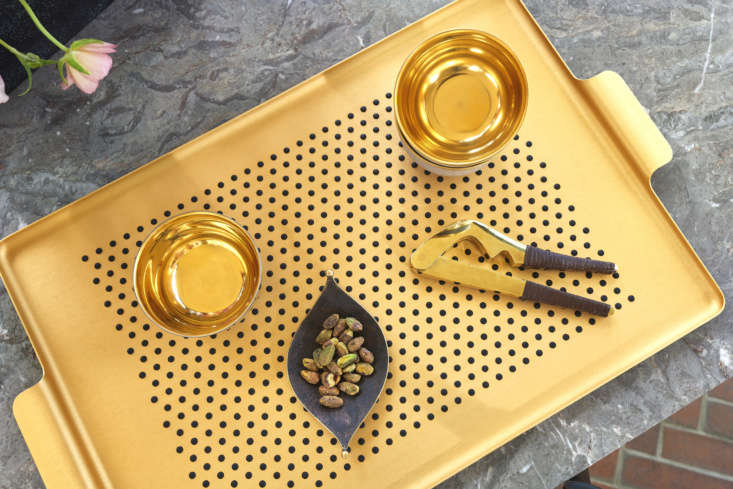 Another reason to do your holiday shopping at The Glass House Design Store: "We are a non-profit, and every purchase directly supports The Glass House and preservation at the site," notes Baharian.
For more, head to The Glass House Design Store.
N.B.: Featured photograph by Matthew Williams for Remodelista from 14 Lessons in Minimalism from the Glass House.