Not too long ago, the Anthropologie/Urban Outfitters team bought an 11-acre, 100-year-old garden center in Glen Mills, Pennsylvania (just outside Philadelphia), renamed it Terrain at Styer's, and set about transforming it into a concept store featuring planters, garden accoutrements, and accessories sourced locally and globally. Among the chic and rustic wares on offer: willow edgers, stone topiary finials, Nutscene garden twine, and a large assortment of vases and terrariums.
Above: Designed by a Swiss artisan, the Spindle Planter is made from fiber cement; $488.
Above: A selection of filigree and pin dot sphere lamps made of silver-plated hammered brass; prices start at $148 for a small Pin Dot Sphere.
Above: A selection of terrariums and vases, including (far left) the 9-inch-high Hampton Terrarium; $78.
Above: Kaat Arm Chair; made by Lister US, a garden furniture company that's been making making teak furniture for a hundred years; $660.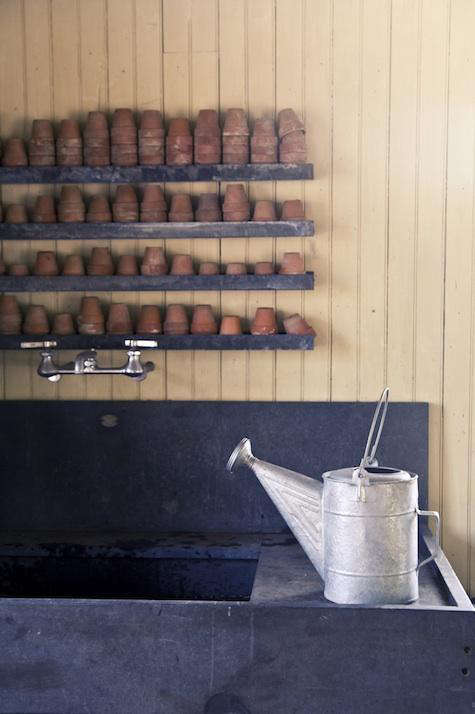 Above: A soapstone utility sink.
Above: A collection of antique garden implements.
Above: Colorful French folding garden chairs in the cafe area (the Folding Metal Chairs by Fermbo are available in dozens of color for $198 a pair at American Country).
(Visited 54 times, 1 visits today)