Located in Bloomsbury, the School of Life is an intellectual concept store established by Alain de Botton and a group of collaborators where "geek meets chic," in the words of Giles Hattersley of the London Times. On offer: a range of programs that "explore questions of fulfillment and how to lead a better life," a shop space offering books, cards, quirky and inspiring objects, plus packages for weekend adventures (including Reading Retreats with Living Architecture)." Go to The School of Life for more information.
Above: The School of Life is located on Marchmont Street in the history-rich Bloomsbury area of London.
Above: The shop's graphics and interiors were designed by Susanna Edwards.
Above: The interior features reclaimed wood floors.
Above: A display shelf at the School of Life's retail shop.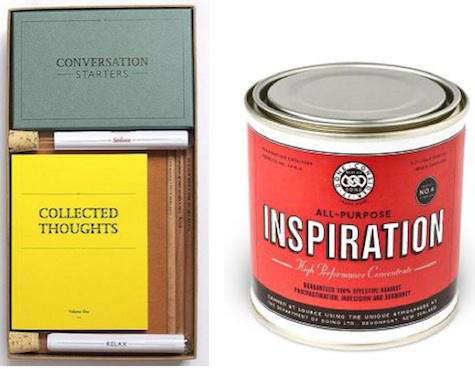 Above L: The School of Life developed the Minibar for the Mind for Morgans Hotel. Above R: A can of All Purpose Inspiration.
You need to login or register to view and manage your bookmarks.