Spotted on our recent trip to Portland, Oregon: Hand-Eye Supply, a brick-and-mortar and online shop founded in 2010 as a "work-focused supply store for creative minds." Everything in the store—from pencils to aprons and axes—meets the three-part quality check for "utility, story, and good design," and the store's more than 100 products all hail from the US, Europe, or Japan.
Featured here: a collection of Hand-Eye Supply's own goods—designed in Portland and made in the USA.
Above: Hand-Eye worked with Portland restaurateur Michael Madigan to design an apron that would satisfy "a stylish and picky cook." The Black Canvas Kitchen Apron is short in length for easy mobility, has an adjustable neckband, and deep pockets; $68.
Above: The brand's own Denim Work Apron is longer than the kitchen apron; it has thin cross-back straps, extra-thick fabric, and reinforced stitching at the most heavily used seams; $50.
Above: Every piece of Hand-Eye's 6-Piece Screwdriver Set is made in the US. Its three flathead and three Phillips screwdrivers have turned hardware handles with black oxidized steel blades, and the set comes in a thick canvas pouch with a leather pull; $50.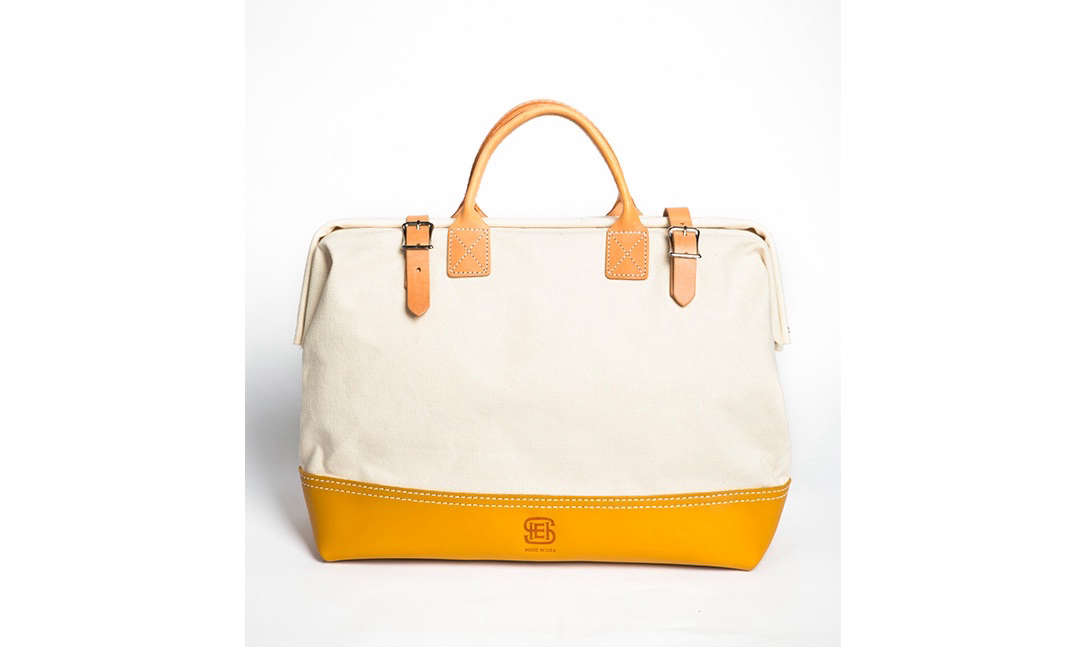 Above: Hand-Eye's "luxurious yet burly" Classic Canvas Tool Bag has sturdy leather handles and buckles, a wide internal pocket, and a leather bottom with steel studs; $105.
Above: The same style in a darker color, the Black Canvas Tool Bag is 16 inches long with a heavy-duty internal frame; $125.
Above: Hand-Eye is reviving the hallowed tradition of jadeite by manufacturing a hand-poured version of the milky green glass using cast iron molds and baked at 2,000°F. A Set of Three Glass Bowls is $70.
Above: A set of hand-poured jadeite Glass Mugs is $35.
For more, see all of Remodelista's Shopper's Diary posts, including:
(Visited 37 times, 1 visits today)