Self-described architectural classicist Ben Pentreath studied art and architecture at the University of Edinburgh, trained with vernacular architect Charles Morris in Norfolk, and spent four years working in New York City for Fairfax & Sammons (designing houses for clients such as Liv Tyler and Sarah Jessica Parker) before moving back to London to open his eponymous interiors shop in Bloomsbury, where he sells "interesting, well-designed, and beautiful things for your home, sourced from England, France, Belgium, Germany, Turkey, and India." Go to Ben Pentreath to view the wares.
Above L: Plaster decorative elements, hand cast by Peter Hone; the Floral Bracket is £150. Above R: Miniature Nickel Hanging Light; £65.
Above R: Desk Box A4 by Tessa Fantoni; £24.95. Made of cardboard covered in Curwen Press paper, lined with burgundy paper.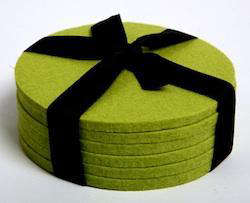 Above L: Set of six Lime Coasters made of German felt; £15. Above R: Set of six Jungle Coasters made of German felt; £15.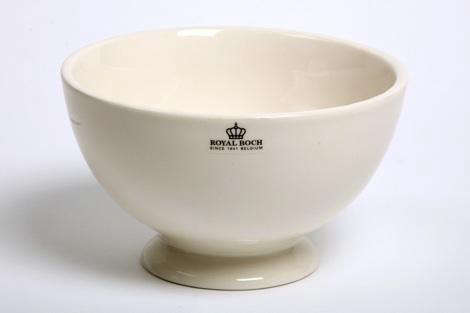 Above: Medium Royal Boch Coffee Bowl; £8.50.
Above L: Ribbed Hanging Nickel Lights; £80 each. Above R: A collection of Hunslet Pottery from Leeds; prices start at £10 for an eggcup.
Above L: In his own flat, Pentreath uses the Resin Cast Table Lamp by Marianna Kennedy; £400. Includes a shade made from book cloth.
You need to login or register to view and manage your bookmarks.