Paris-based architect and interior designer Sarah Lavoine is fearless when it comes to color: "I love to play with color; my preferences are white and black with certain touches of strong color. I tell my clients if they are too scared to commit to one entire wall in a bright color to just add a little, such as a stripe across the middle, to see how much they can handle."
Lavoine's paint line of 36 intense, vivid hues with French company Ressource, includes a shade called Sarah Blue, "a perfectly balanced color between blue and green, which varies depending on the light." To see the full line, go to Ressource.
Above: Lavoine's process board.
Above: Swatches and samples.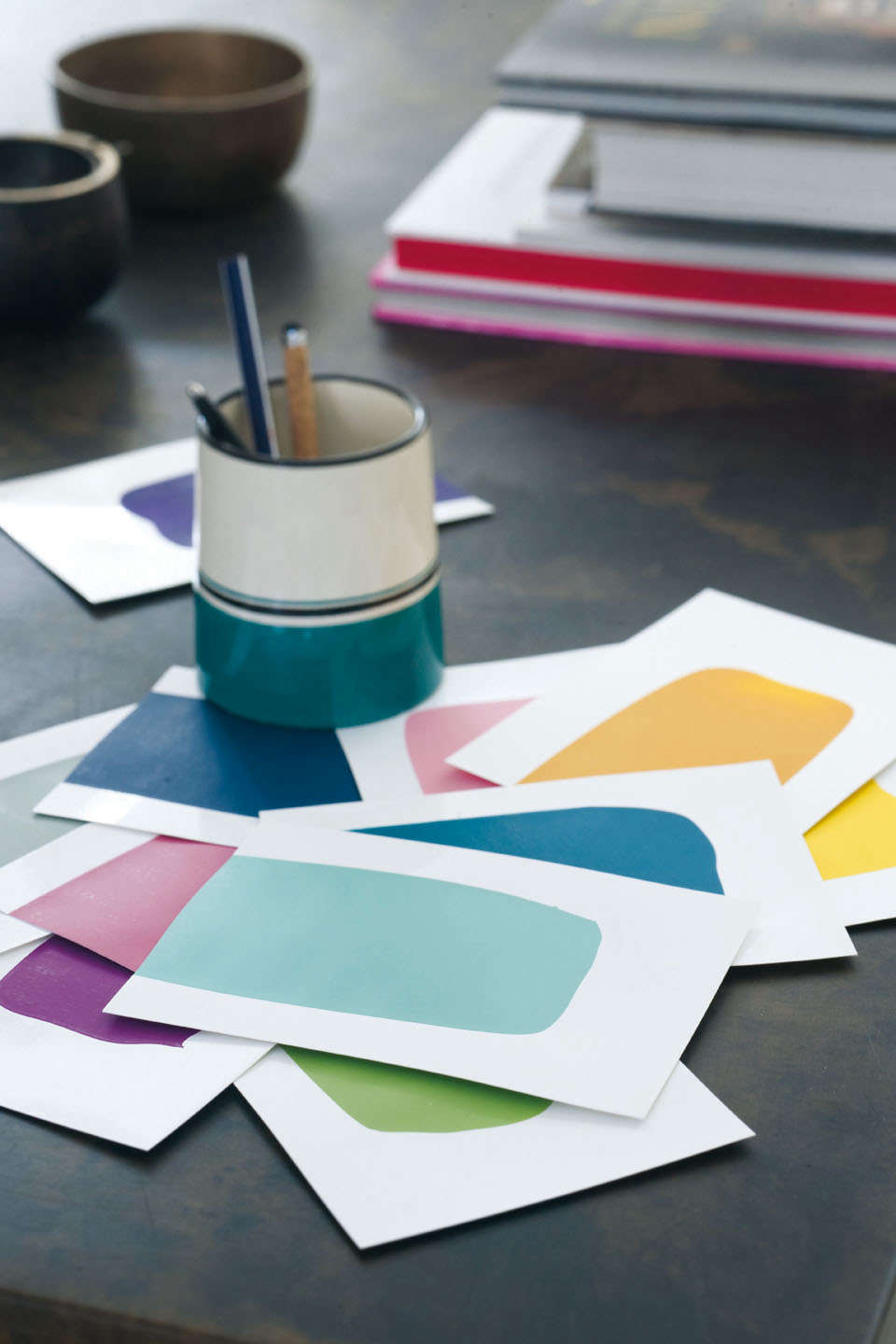 Above: Color swatches from the range.


Above: A typically bold Lavoine color scheme.
Above: For the timid, Lavoine recommends adding stripes of color.
See all oour Palette & Paints posts here.
N.B.: This post is an update; the story originally ran on January 18, 2016.
(Visited 73 times, 1 visits today)