REMODELISTA HOLIDAY MARKET + BIG DADDY'S ANTIQUES
Please join us for a one-day market featuring some of our favorite local designers in Los Angeles and points beyond; we've pulled together an inspired collection of housewares, linens, ceramics, furniture pieces, and other great finds. Design junkies, holiday shoppers, locavores, and casual browsers all welcome.
There will be coffee from the lovely chaps at Handsome Coffee Roasters, housemade udon from Peko-Peko, and ice cream treats from Coolhaus. Plus, a chance to win a groovy bicycle from Public Bikes.
Date: Saturday, December 10th, 10 am to 4 pm
Location: 3334 S. La Cienega Place, Los Angeles, CA 90016
Directions: Big Daddy's Antiques is one block west of La Cienega Boulevard off Jefferson Boulevard near Culver City.
Parking: Plenty of parking; admission is free.
Can't join us at the market? Bring a bit of the market home with our Remodelista Holiday Gift Box.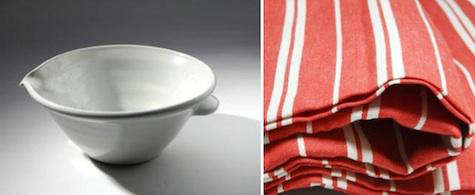 Vendors include: Atelier de Troupe, Baum-Kuchen, Brendan Ravenhill, Chariots on Fire, Foraged Flora by Louesa Roebuck, HBG's BFF Bags, Iko Iko, Joey Roth, Lost & Found, Maude Press, Nickey Kehoe, Pope Valley Pottery, Public Bikes, Richard Carter Studio, RTH Shop, Scout Regalia, Small Trade Company, St&ndard Goods, Studiopatró, TW Pottery, Whim & Caprice.
You need to login or register to view and manage your bookmarks.