Our version of Black Friday: For the first installment of our our holiday gift guide, we're featuring stealth luxury for the aesthete on your list, in the form of beautiful yet practical household items (William Morris might approve).
Above: On Alexa's ultimate wish list, Black Cotton Crochet Bedspread from A Détacher; $1,150 at La Garçonne.
Above: Francesca's pick is the Herbal Tea Pot from The Wolseley in London, perfect for tisane and available in two sizes. The Small Herbal Tea Pot is £77 and the Large Herbal Tea Pot is £95.
Above: On Janet's wishlist: Paola Navone's white Taste Dinnerware line for German porcelain manufacturer Reichenbach (shown above, Taste saucers and cups).
Above: On Julie's wish list: the Hoffmann Coat Hook (also admired by Martha Stewart on Remodelista's guest appearance on the show). Designed by Josef Hoffmann in 1904, the hook is available in two finishes: nickel-plated brass or hand-forged brass; $425 at the Neue Galerie.
Above: Christine was converted to the quiet beauty of letterpress printing when her friend Julia gave her a set of hand-printed, letterpress wedding invitations. Two decades later, she still swoons at the sight and feel of this ancient art form and is hoping to to add to her growing collection of Letterpress Posters from the clever and talented folks at Hand and Eye Letterpress; prices start at £25.
Above: For the eyeglass wearers among us: Hand-stitched by German company R.Horn Wien, the Sigmund Freud Eyeglass Case (authorized by the Sigmund Freud Museum in Vienna) is $95 at the Neue Galerie.
Above: Made by Tajika Haruo Ironworks in Japan, the hand-forged, hand-sharpened Copper Scissors are CA $85 for the small size and CA $95 for the large size at Mjolk.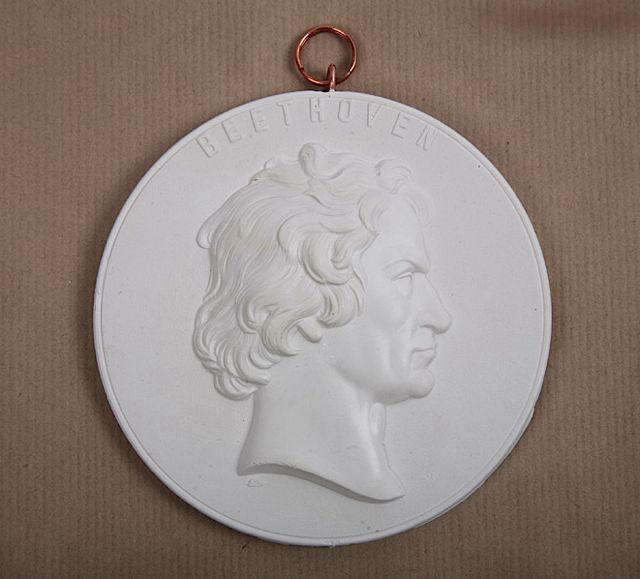 Above: Christine's visit to the Hone Museum at Ben Pentreath has her coveting her own collection of plaster intaglio, featuring historical heroes; musical (Beethoven, Haendel and Haydn), literary (Shakespeare), US presidents (George Washington and Abraham Lincoln), military commander and leader of the French Revolution (Napoleon I), and finally Swiss patriot and ace bowsman Guillaume Tell; 11 cm diameter, £28 each.
Above: Sarah is thinking about these Blackcreek Mercantile Wooden Serving Spoons, made by Joshua Vogel and exclusive to MARCH in San Francisco; $85 for the small and $110 for the large.
Above: Sarah is coveting these Urushi Boxes with Wood Lid made form chestnut with beeswax coating; ¥11,000 for the small, ¥13,000 for the large from Analogue Life.
Above: On Lydia's wish list, a classic midcentury planter by Architectural Pottery from Vessel USA; she'd also use it as a New Year's Eve Champagne bucket.
(Visited 152 times, 1 visits today)