In celebration of this Saturday's Remodelista Holiday Market in San Francisco, our sponsor DXV by American Standard is offering another chance to win a $500 gift card (in case you missed last week's drawing). The prize money can be applied to any American Standard products, so if you're looking to spruce up your bathroom or kitchen, this is the giveaway that could help jump-start it all.
There are two $500 gift card giveaways: One will be at the market and available to attendees who enter their name on site (look for the DXV card giveaway). Not in SF? The second card drawing is open to all Remodelista readers in the US. To enter, simply submit your email in the box below before midnight Pacific Time on Saturday, December 13. The winner will be selected in a random drawing and contacted through the email provided; see Terms & Conditions for full details. The giveaway has ended and the winners will be contacted soon. Thank you for participating. 
In SF this weekend?  Come see us at our Remodelista Holiday Market at Heath Ceramics (2900 18th Street) on Saturday, December 13, from 10 a.m. to 5 p.m. Visit our SF Market Page for full details and a list of participating vendors.
Above: The lucky winners can apply the $500 gift cards toward any purchase of the more than 70 pieces from the new DXV by American Standard line of luxury fixtures and faucets (or any American Standard product), including the DXV Contemporary Pot Filler; $1,095.
Above: We like the simple apron design of the DXV Orchard Stainless Steel Kitchen Sink; $1,200.
Above: Spruce up a bath with the DXV Fitzgerald 24-Inch Pedestal Sink; $520.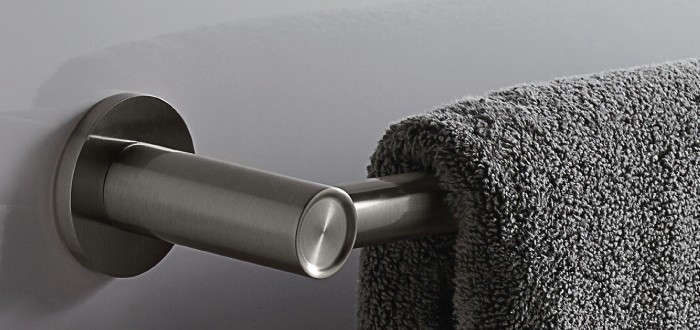 Above: DXV's collection includes streamlined bathroom accessories, such as the Percy 24-Inch Towel Bar shown here in brushed nickel ($216).
The giveaway has ended and the winners will be contacted soon. Thank you for participating. 
You need to login or register to view and manage your bookmarks.