Employing a rare mix of muted concrete with a dash of poppy, an Amsterdam family creates a warm and whimsical island retreat.
Cool concrete interiors, shot through with bursts of vibrant orange, lend a "wow factor" to this industrial loft-style home in Amsterdam (discovered via April and May). And yet the overall effect is a deeply personal space. Low furniture, tucked against textured walls, creates a grotto/lounge-like feel. Though edited, the interiors are peppered with eclectic touches—vintage furnishings or a red Chinese lantern—as well as humorous, laid-back accents such as a plastic milk-jug-cum-vase. Together, these elements create a lived-in environment, where creativity is welcome and personality is valued above perfection.
Above: Beautifully shot by Nathalie Krag (with production by Leonoor Ottink), this Amsterdam residence was originally featured in Inside Out Magazine.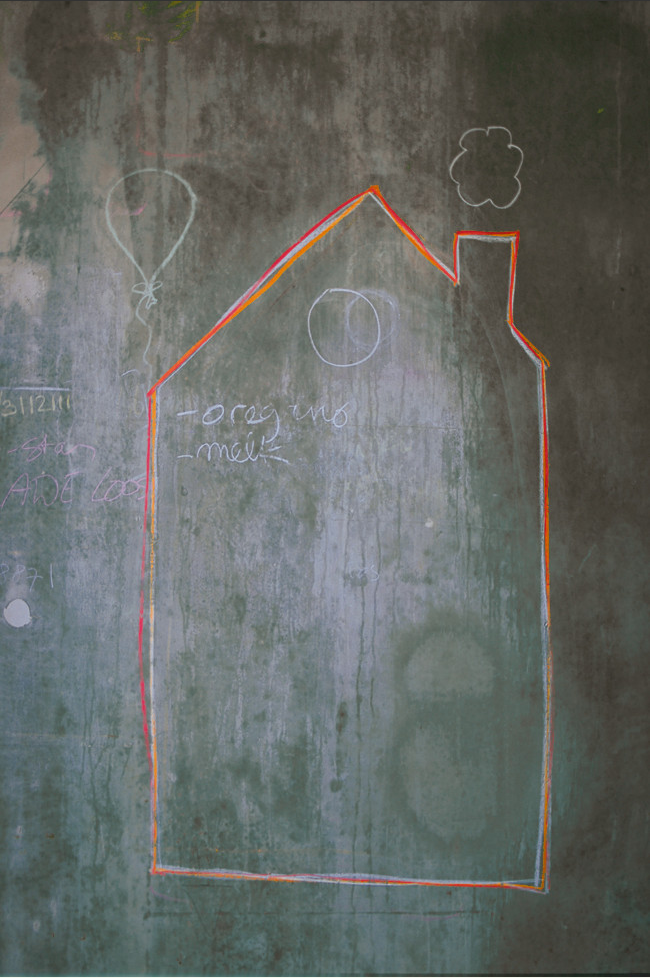 Above: Characteristic whimsy, a persimmon house is chalked directly onto the wall.
Above: Most of the furniture and personal accents where acquired from second-hand shops and during travels abroad.
Above: The owners added a lively fluoro band, which provides a burst of color to the dining-area banquets.
Above: Eclectically arranged, vintage wooden elements warm this wall.
Above: In the bedroom, a casual mix of paper and cloth, as well as a photo mural, soften the industrial feel.
Above: In an inspired bit of humor (and recycling), a plastic milk jug serves as a vase for neon carnations.
See more at Inside Out.
N. B. Looking to ring in spring with a bit of neon, yourself? Check out our gallery of other colorful inspirations and accents.
You need to login or register to view and manage your bookmarks.