Some of us are geniuses at Remodelista when it comes to floral arrangements (Alexa, are you reading this?). Others, not so much (self included). That's why I gravitate toward the single-ingredient arrangement–it's amazing how nice a pine branch stuck in a bottle can look.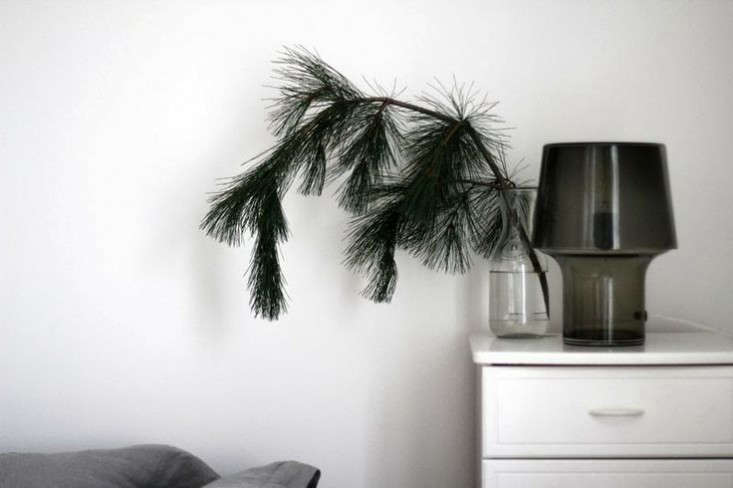 Above: A single pine branch, via RAW design blog.
Above: Ferns as wreaths? Genius; they won't last more than a couple of days, but good for a party. Via Batixa.
Above: A single pine bough; courtesy of By Fryd.
Above: Pine boughs under glass; via Bo Bedre.
Above: Our own Alexa recently put together a DIY holiday table with a couple of evergreen branches as a centerpiece (we'll be copying this one).
Above: Pine cones strung on a cord; I'll be trying this at home.
Above: Delicate pine branches as centerpiece, via Sunday Suppers.
Above: A simple holiday table via Plateful of Love.
Above: Pine cones corralled in chicken wire? Yes. Via Caisa K.
Above: A simple bowl of pine needles and you're done; via Accessorize Your Home.
Above: Our resident low-key holiday pine branch arranger Justine has it covered.
Want more holiday decorating ideas? See Scandinavian Holiday Decor, Fire Included.
(Visited 129 times, 1 visits today)