This past summer, we celebrated my daughter's second birthday with decor inspired by Kodomo no hi (Children's Day) in Japan. Each year on May 5, landscapes across Japan are decorated with massive strands of colorful koinobori, the carp-shaped windsocks, and the holiday is celebrated with kite flying, mochi, and other activities. We've always thought it was the sweetest holiday—celebrating the spirit of the child—so when we adopted the decor for her party, I was on a mission in researching koinobori. This lead me to happen upon Ohayo (which means "good morning"), a pint-sized shop in Copenhagen importing Japanese ceramics, vintage textiles, and hand-painted washi paper koinobori.
Ohayo is founded by three friends—Mika, Benjamin, and Niklas—who met while studying design for a semester at Osaka Seikei University in 2012. They were living in buildings facing one another; the story has it that each morning Benjamin would lean out of his window and scream, "Mika! Ohayooo!!" The idea for the store began then and was realized in 2017 when they opened their storefront near Gammel Strand in central Copenhagen. Here is a look inside.
Photographs courtesy of Ohayo.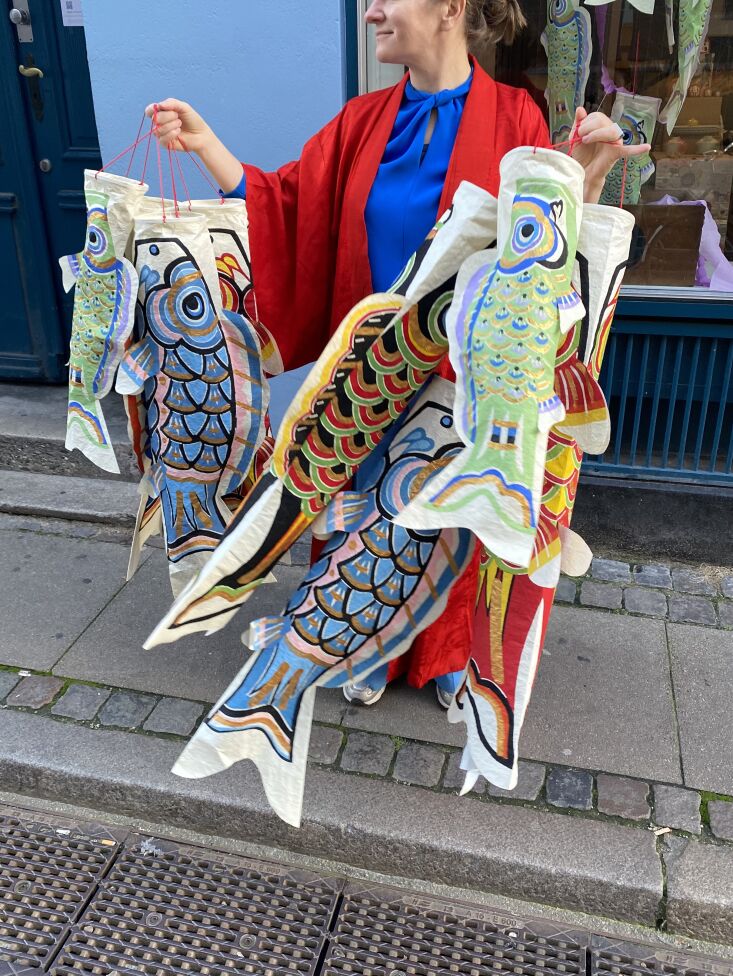 For more Japanese design shops:
(Visited 747 times, 1 visits today)