New (and noirish) from Normann Copenhagen: the Pebble Cheese Set, designed by Simon Legald, consists of a smooth, pebble-like black marble serving board and a set of  elegant silcone-handled serving implements.
Above: The black marble oval serving board has a recessed grip for serving.
Above, L to R: The Pebble Cheese Plane, the Pebble Cheese Slicer, the Pebble Cheese Fork, and the Pebble Cheese Knife; each is $32 CAD ($24 USD) from the Modern Shop.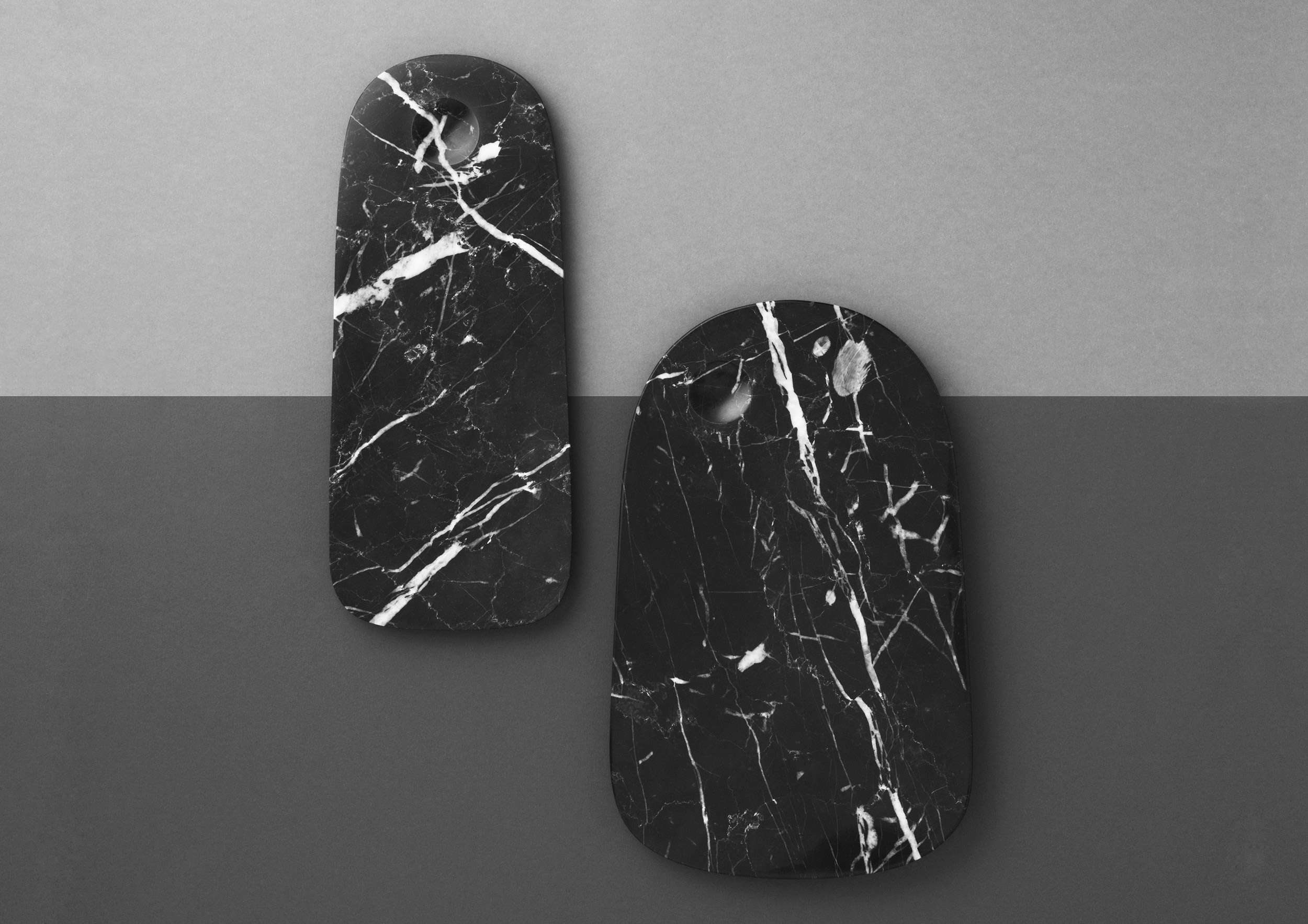 Above, L to R: The Small Pebble Board and the Large Pebble Board; $114 CAD ($85 USD) each.