In 2008 Phoenix, Arizona–based Miro Chun was a practicing architect when, unable to find prep and serving bowls that she liked, she took up ceramics to remake the tableware in her kitchen. She left architecture and in 2014 started Miro Made This, her ceramics company making small batches of tableware.
The mark of an architect-designed bowl? It stacks, nests, or has a lidded component as Miro takes cabinet space and everyday use into consideration with her designs. Here's a look at her current offering.
Above: Miro's Lidded Bowls stack neatly into kitchen cupboards.
Above: The Small Flared Bowl has an interior glaze in glossy mottled medium pink; $45.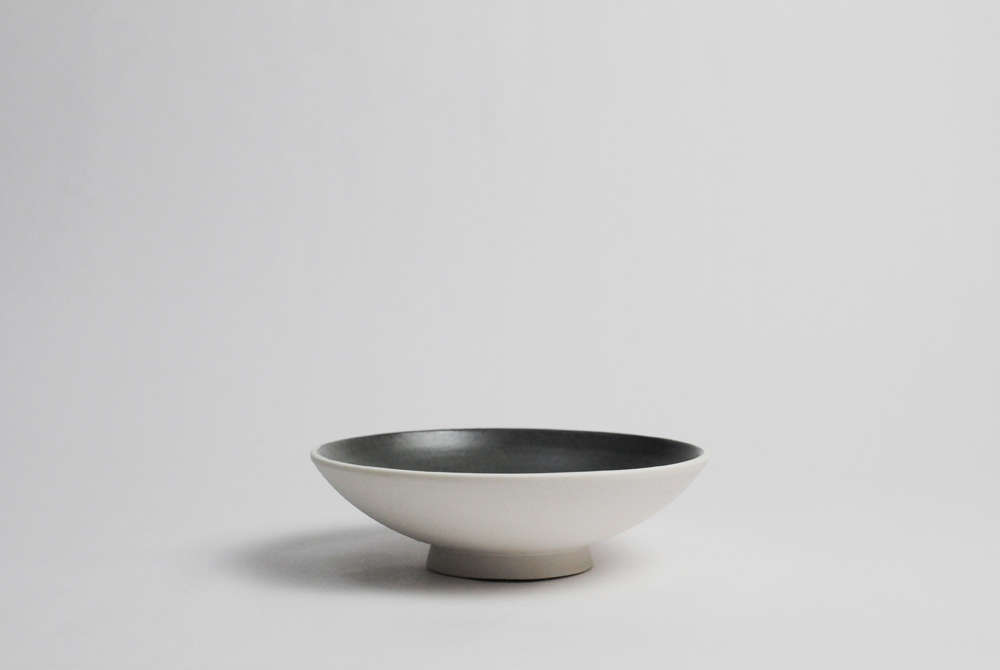 Above: The Small Shallow Flared Bowl is made of porcelain with a satin charcoal interior glaze; $40.
Above: Dinner plates (contact Miro for more information) in various kinds of clay, glazing, and sizes.
Above: A trio of Lidded Tea Cups are designed as either drinking cups or storage jars. They're made of buff-colored stoneware with a clear interior glaze; $60 each.
Above: A large Porcelain Carafe sized for drinking water or to hold flowers as a vase; $160 for each size pictured.
Above: The Tall Porcelain Tea Cup has a glossy interior glaze in deep ochre; $45 each.
Above: The hand of Miro and her parents hold Miro's ceramics that include the Carafe, Small Plate, Curved Bowl, and Coffee Cup.
Above: A Coffee Cup in rust-colored stoneware; $45.
Above: The Rounded Serving Bowl works well as a fruit bowl too. It, like the coffee cup above, is in a rust stoneware with a clear gloss interior finish; $140.
Above: A neutral palette of colored stoneware and porcelain in Miro's Phoenix studio.
Obsessed with ceramics? See our posts:
(Visited 194 times, 1 visits today)