Like many people, we have vacation escapes on the mind (one can dream). This one, about 20 minutes from Joshua Tree, would make it a breeze to shelter in place: It's secluded and far from the crowds, blurs the line between outdoors and indoors, and furnished with vintage, eclectic finds.
Dubbed Merchant House High Desert, it's owned by the mother-daughter team of Denise Portmans and Sara Marlowe Hall. Together, they run the Merchant brand, a three-pronged business that includes a store (Merchant Modern), a gallery (both in Los Angeles), and vacation rentals, including this one.
Here's a peek.
Photography via @merchanthousehighdesert on Instagram.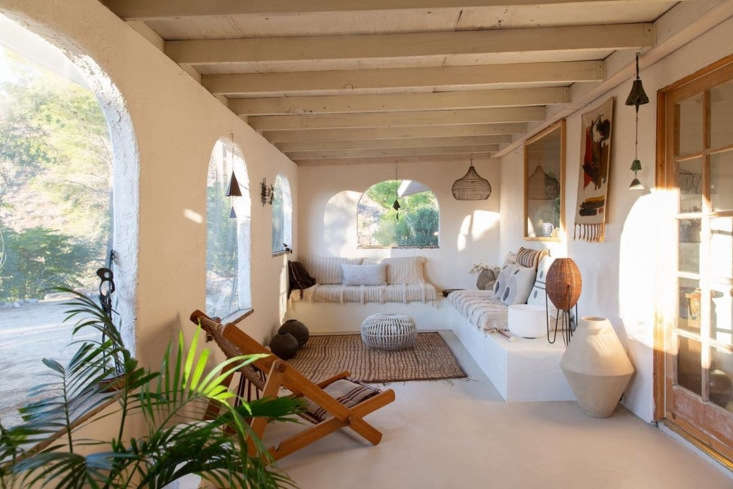 For more desert escapes, see:
(Visited 1,012 times, 1 visits today)