After nearly a decade working for blue-chip interior design firms, the kind that regularly land their large-scale residential projects on the pages of Architectural Digest and Elle Decor, Matt McKay officially struck out on his own last year. He still works in the same high-end milieus—Tribeca, the West Village, Greenwich, CT, and the like—but now he has the freedom to also take on projects that are smaller.
And more personal. Recently, he was hired by two longtime friends, now married with a dog, to do the interior design for their compact West Village townhouse. What was initially conceived to be "quick and easy," he says, turned out to be a bit longer and more complex as the scope grew. "The next thing we knew, the entire house was being renovated inside."
"We worked with a combination of new artisan-made pieces, collectible design, and custom-fabricated pieces to suit the space, along with a considered assortment of vintage finds," shares Matt, who brought on friend and fellow Sawyer Berson alum Allen Robinson to help with the drawing, permitting, and coordination of the project. "I really wanted to pay respect to the origin of the house, neighborhood, and my two friends who would inhabit it."
That translates into modern interpretations of Old New York, like interior shutters reimagined with circle cutouts and herringbone brick flooring elevated with terracotta tiles from Clé. Below, Matt walks us through all of his smart design choices for this refined and chic townhouse.
Photography by Joshua McHugh, styling by Andrew Stewart/Crying Coyote, courtesy of McKay.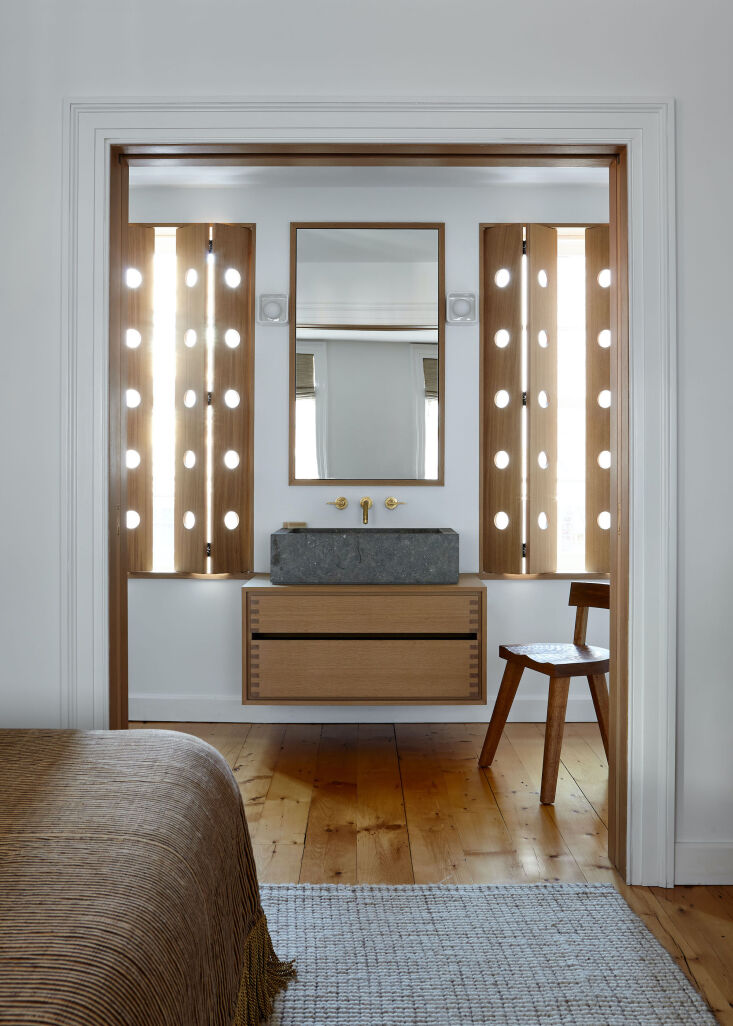 For more New York City homes, see:
(Visited 1,595 times, 1 visits today)