A surprising combination of nature and nurture: the Pablo Clamp Lamp, which combines sustainable LED technology within a wooden frame.
It was designed by Dana Cannam for Pablo Designs, a San Francisco-based lighting company which has been raising the design bar for LED lighting. The lamp is made of solid wood and is available in a walnut or white oak finish.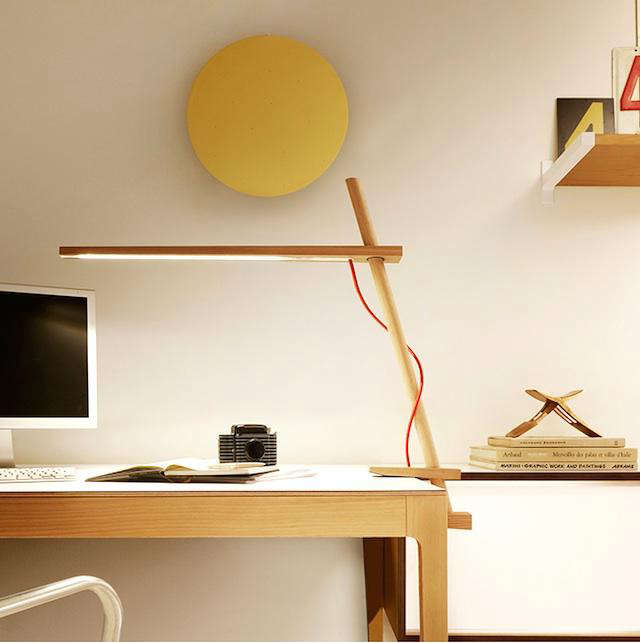 Above: The Pablo Clamp Lamp has a light that can be raised up and down along its arm, and rotates 360 degrees around its clamping post; $350 at Horne.
Above: The leather-padded wood clamp easily secures the lamp in place on any flat surface.
Above: The lamp is made of just three simple components.
(Visited 71 times, 1 visits today)