The owners of this handsome Georgian townhouse in North London are a professional couple with two children who wanted a modern, hardworking kitchen but didn't want to compromise the integrity of their home's 200-year-old cornicing, skirting, and moulding. Their solution? They turned a broad hallway into a galley kitchen with Jack Trench Kitchens cabinets that appear to float above the original oak wood floors. The cabinets, part of the company's Shell collection, have American white oak fronts with white Corian carapaces—an engineered shell that "visually separates the cabinetry from the wooden floor so that the two timbers do not clash in any way." Let's take a closer look.
Photography by Alexandria Hall, courtesy of Jack Trench Kitchens.
The owners' key design brief was that the kitchen look and feel like furniture rather than a conventional built-in kitchen.
At one end of the galley is a sitting area that steps down to a "snug"—a small living room—and out to the garden. The light overhead is by Workstead.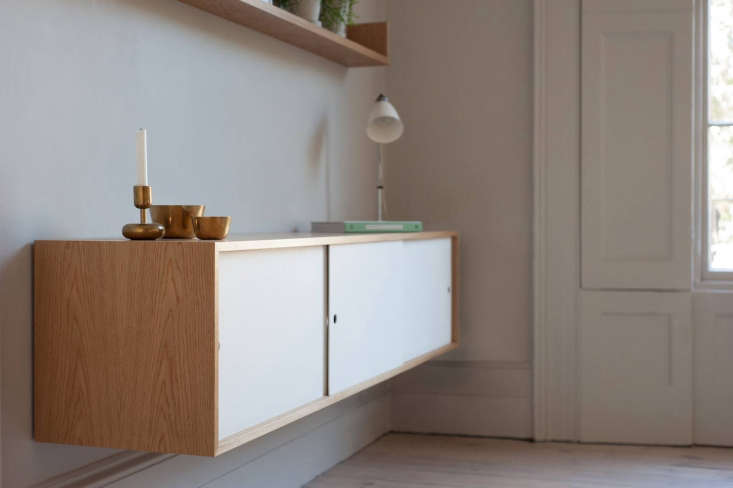 For more, see our Kitchen of the Week series and browse these favorite UK kitchens:
(Visited 108 times, 2 visits today)