Suzanne Slesin is the founder of Pointed Leaf Press, which she established in 2002 to publish archive- and photography-driven monographs in art, design, architecture, and fashion. Recent titles include Eero Saarinen: Furniture for Everyman by Brian Lutz and Living Color: A Designer Works Magic with Traditional Interiors by Gary McBournie.
Slesin has been one of America's most celebrated design journalists since the early 1970s. She has served as an editor and writer at New York and Esquire magazines, The New York Times, and House & Garden, and has co-authored more than 20 books on design and home furnishings.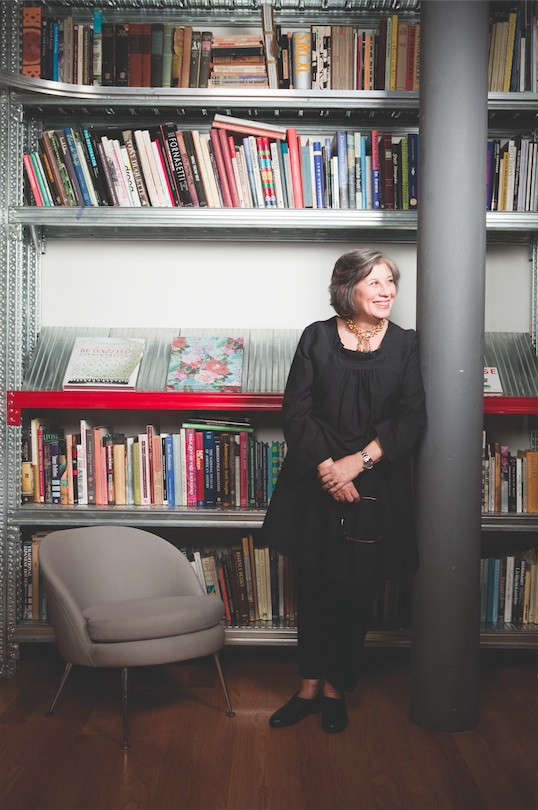 Above: Suzanne Slesin is judging our Best Bath Space (Professional) category.
8 Things to Know About Suzanne:
Cities I've Lived In: New York, London, and Sheffield, England.
Favorite Shop: Merci in Paris.
Favorite Restaurant: Il Buco Alimentari e Vineria in New York. (Photograph via Sometimes I Crave.)
Favorite Work of Architecture: La Pedrera apartment building in Barcelona by Antoni Gaudí­.
Last Item I Bought for My House: Paper napkins by Paola Navone for Crate & Barrel.
Favorite Artist: Bronzino. (Photograph via Wikimedia Commons.)
Latest DIY Project: I'm hopeless at DYI.
Last Art Exhibit I Saw: Kara Walker at the Domino Sugar Factory in Brooklyn.
For more, follow Pointed Leaf Press on Facebook and Twitter.
(Visited 89 times, 1 visits today)