If this were Paris in 1969, you could bet that Serge Gainsbourg and Jane Birkin would be staying at the Hí´tel du Temps, the latest boutique hotel in Montmartre.  A project of Lionel Benesmoun and Alix Thomsen, with branding by Laura Leonard, the understated hotel is comprised of 23 rooms, a piano bar and lounge.
At its opening in February this year, Alix Thomsen debuted her Fall 2013 collection with a party; the interiors, featuring palm printed textiles and hallways blocked in woven rattan, served as a tropical backdrop for the Parisian cool festivities. Visit Hí´tel du Temps for more information.
Photography courtesy of Hí´tel du Temps.
Above: Similar to her fashion line and Paris home, Alix Thomsen mixed unexpected and eccentric prints together in the bedrooms.
Above: Exposed beams and a window covered in fabric in one of the top floor bedrooms.
Above: Pale blue ikat printed bed linens are all that's required in the smaller rooms, which start at €120 a night.
Above: The exterior of Hí´tel du Temps, the night of the Thomsen event.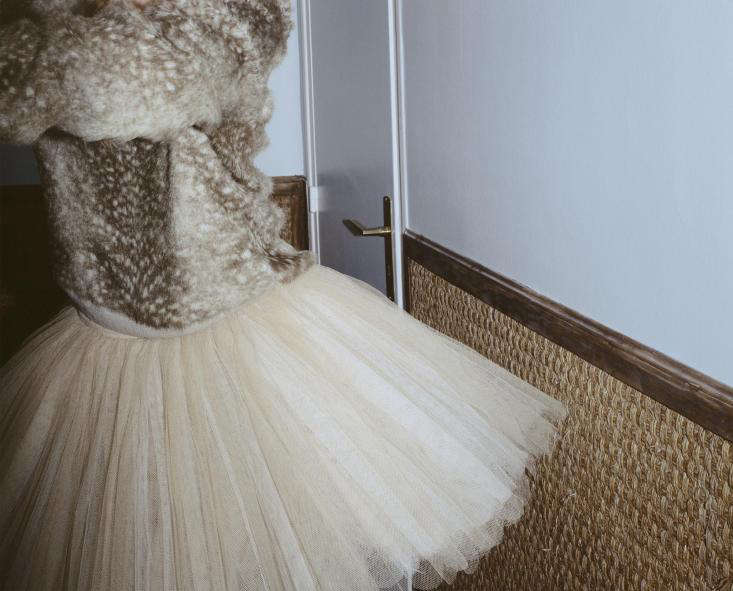 Above: Hallways on each floor are finished with woven rattan.
Above: Retro tropical wallpaper in the bedroom (the ikat print is carried over in the bath linens).
Above: Florida-tropical style, unexpected for Paris.
Above: Each room has unique vintage furniture, textiles, and lighting.
For more in and around Paris, see our Travels with an Editor: Paris series and visit our Paris City Guide.
Location of Hí´tel du Temps in Paris:
View Larger Map
(Visited 38 times, 1 visits today)