Designer Glenn Ban is never far from the water; in the winter, he lives in the coastal village of Sag Harbor, on Long Island, and in the summer he decamps to a small rental cottage in Provincetown, Massachusetts, with his teenage son.
"Since I'm a designer, I was looking for a blank slate I could put my own spin on," he says of his Provincetown place. "Basic good bones I could work with, something clean and simple." When he stumbled across the tiny shingled cottage in the East End of town a few years ago, he was sold ("it's rare to find something even remotely acceptable in a rental").
Ban, who's known for his neutral palette and affinity for soulful, organic pieces, took a new tack with this project. "I had never worked with a blue palette before," he says. "I was inspired by Tiina Laakkonen's shop in Amagansett, New York; the Scandinavian simplicity, the cohesive, consistent palette of blues and whites." Using a mix of finds from P-Town shops (John Derian included), Cape antique dealers, and Ikea, Ban pulled together a no-fuss summer rental situation. Join us for a tour.
Photography by Stephen Kent Johnson.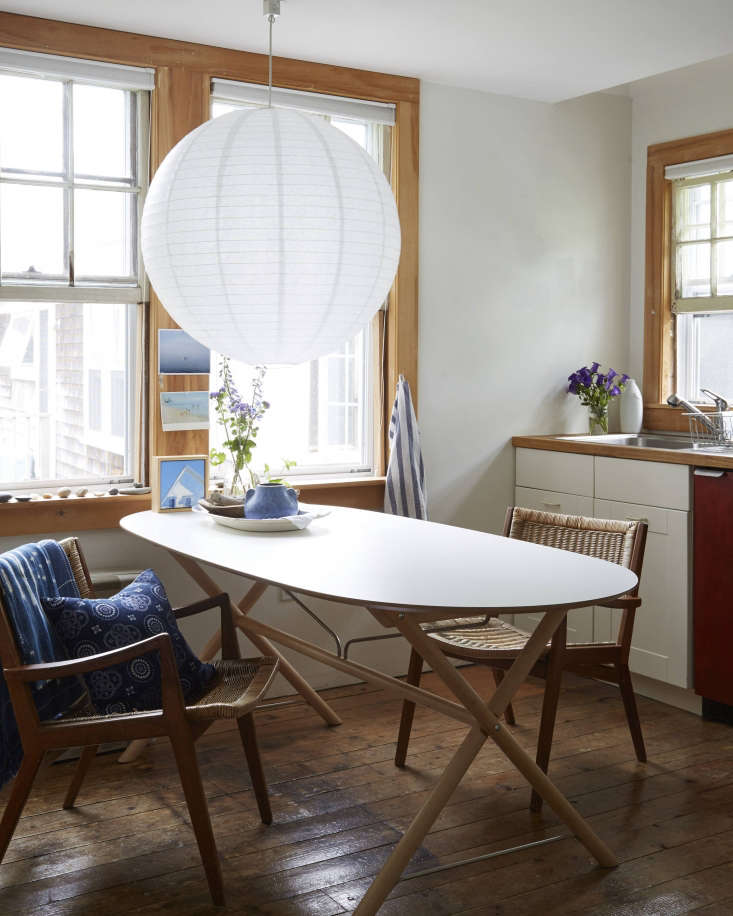 For more Provincetown lodgings, check out:
You need to login or register to view and manage your bookmarks.