Born on the island of Madagascar, Dominique Picquier was raised in France and studied textile and graphic design at the Ecole National des Arts Decoratifs in Paris. Working with her husband, interior designer Regis Protiere, Picquier established her own brand of textiles and decor; her prints are inspired by nature (trees, plants, ginko leaves, and the like). Picquier's linen and cotton canvas is woven in Normandy and dyed and printed in Mayenne or in Provence, and her office and showrooms are located in the Marais in Paris; go to Dominique Picquier for more information. In New York, Picquier's fabrics can be ordered through Studio Four NYC and Atlantic on Nantucket.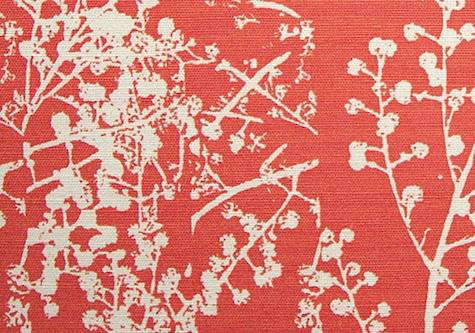 Above: Metis Mimosa in orange.
Above: Metis Vanille in blue.
Above: Metis Marguerite in anthracite.
Above: Metis Branchage in green.
(Visited 8 times, 1 visits today)