For a while now, we've been gravitating to eco dish soaps; they're better for the environment, obviously, but they also smell better and, in our opinion, work just as well as their harsh chemical-laden counterparts.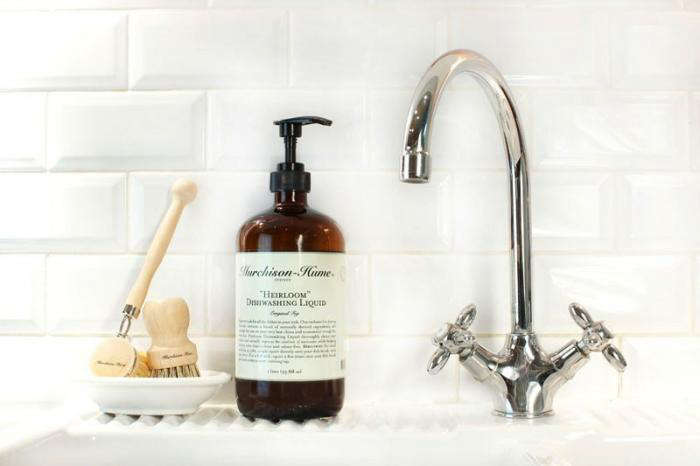 Above: Developed in reaction to the "neon bright pine-scented bottles and an army of royal-blue buckets," Max Kater was inspired to create her own line of organic housekeeping products, packaged in old-fashioned brown glass apothecary-style bottles. Murchison Hume's Heirloom Dishwashing Liquid is $15 from Buy.com
Above: British Columbia-based Sapadilla makes a line of Liquid Dish Soaps based on botanicals, including grapefruit and bergamot, rosemary and peppermint, and lavender and lime. The Sapadilla Dish Soaps are available online for $8.99 at the Detox Markets (located in both SF and LA) and at Whole Foods markets in Oregon.
Above: Brooklyn-based Common Good makes Dish Soap that's free of fragrance, phosphates, and harsh chemicals; $4.99 at Pot & Pantry in San Francisco.
Above: Common Good Dish Soap (L) in a reusable, refillable glass bottle is $18 at Gessato. Daylesford Natural Washing-Up Liquid is £2.24 at Ocado in the UK.