While many of us have been working away on more than a few jigsaw puzzles the past two years, Robyn Segal and her husband, Marshall Rifkin, have been puzzling over a large-scale version: their century-old row house in Washington, D.C.
"We were looking for a home that we could renovate," says Robyn, the founder of Peltrie Place, a boutique real estate development firm. "The house had great bones, but the 100-year-old floor plan was formal and had a handful of underutilized connected rooms that blocked all of the light and were not practical for how we live today."
Among the 21st-century upgrades needed: better use of space and much more light—all while keeping the historic elements (the stairs, doors, and molding) intact. So the couple gutted the entire space; shifted walls and rearranged rooms; and added a two-story, 15-foot addition to the back of the house, alongside architect Patrick Brian Jones and Robyn's dad, who served as the project's general contractor. "Given the fixed footprint of the home, it all felt like a jigsaw puzzle," says Robyn. "Taking space from one part meant reducing space from another."
Robyn and Marshall wanted the house to be practical, comfortable, and easily lived in—not just for them but for their pup, Markley, too. In every design decision along the way, they went for the dog-friendly option—resulting in a space that's both well designed and worry free.
Take a look (and keep an eye out for the many canine-approved details).
Photography by Brian Wetzel, courtesy of Robyn Segal.
Dog-friendly tip: "Our front vestibule was definitely designed with Markley in mind, since this is the area we enter with her," says Robyn (along with the back family room). "We added shelves in the vestibule so that we can have bins with her stuff."
Dog-friendly tip: "All of our couches have slipcovers so that they are machine washable," says Robyn. This one is from Sixpenny.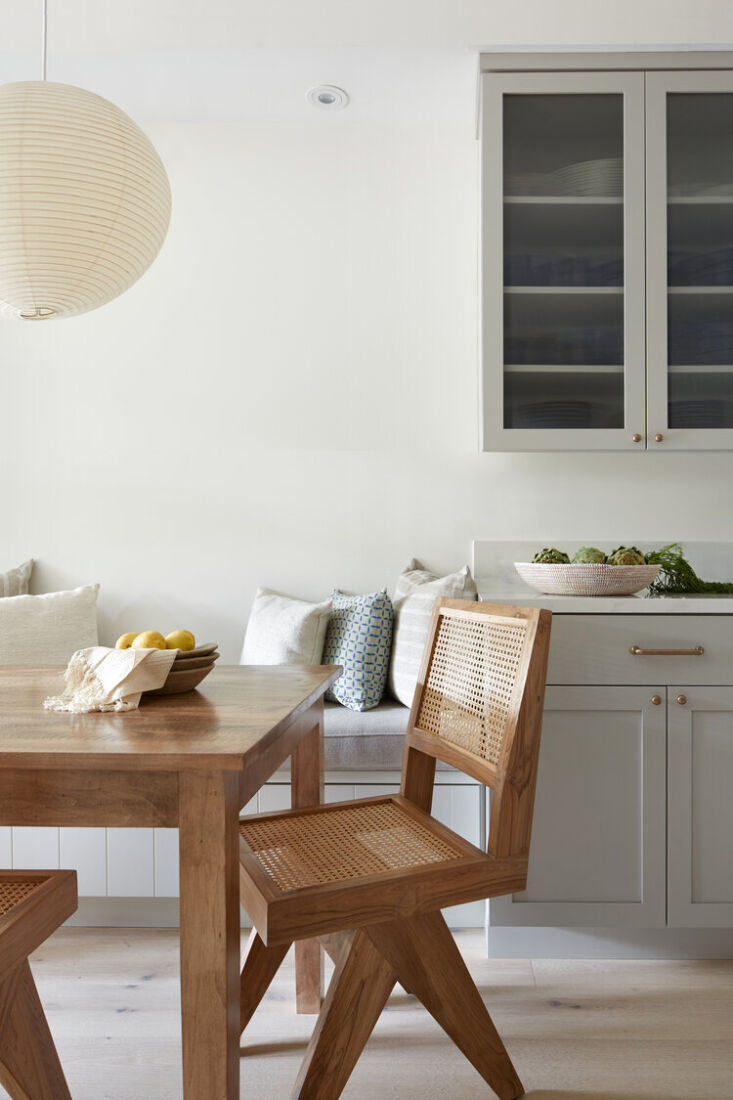 Dog-friendly tip: "We selected engineered wood floors" with Markley in mind, says Robyn—no worrying about scratches.
Dog-friendly tip: "Everything in the family room has multiple uses," says Robyn. For example: "Markley's crate is also the side table next to the couch."
Dog-friendly tip: "We reconfigured the backyard to create a larger area for Markley," says Robyn. It's fitted with pet-friendly astroturf.
"With my dad as the general contractor, a favorite part of this special project was that we were able to spend every day together during this renovation," says Robyn. "What Marshall and I love most is that the story goes much further than what's in front of the walls; it's really everything about how this home was re-built."
For more houses we love in D.C., see:
(Visited 164 times, 4 visits today)