Ever since we posted about Ariele Alasko's hand-stamped upholstered chair, I've been on the lookout for more DIY fabric-printing ideas. I was pleasantly surprised when I came across Finnish photographer Kreetta's blog Gretchen Gretchen. Over a three day creative streak, she tackled three easy DIY fabric-printing techniques. Here, she shows us her materials and results.
Photos by Kreetta Järvenpää of Gretchen Gretchen.   
Above: Starting with her trusty wooden rolling pin, she attached cut-out dots made of adhesive plastic foam.
Above: Kreetta rolled the pin over an old duvet cover that already had a romantic pattern. The new print was inspired by a pearl necklace.  
Above. The rolling pin was also used to make this harlequin print. 
Above: On day two, Kreetta carved a wooden block into an arrow pattern. 
Above: She used black ink for color.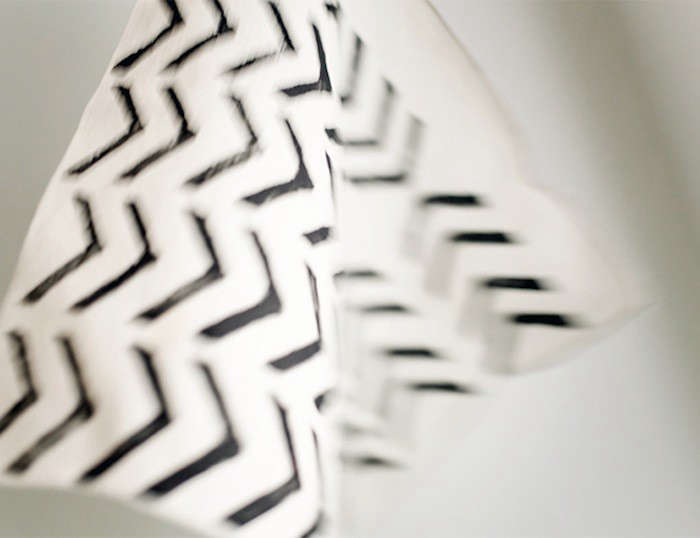 Above: She suggests buying the proper carving tools to save time and enhance the quality of the print. 
 Above: Lastly, Kreetta used a wooden block to which she glued craft foam cut into dots of different sizes.
 Above: She used old napkins and printed dots in four different colors. For the next go-around Kreetta plans to use linoleum and a carving set. 
Ready for more easy projects? Check out our collection of DIY posts. Happen to have a thing for rolling pins? Here are six that we love.  
(Visited 53 times, 5 visits today)