I have always been a mantel minimalist. To me, their architectural beauty needs little enhancement. Summers often find my mantels adorned with nothing more than a foraged bouquet. During the holidays I might allow for a just little more indulgence. Meet my wintery wonder, the $10 holiday mantel.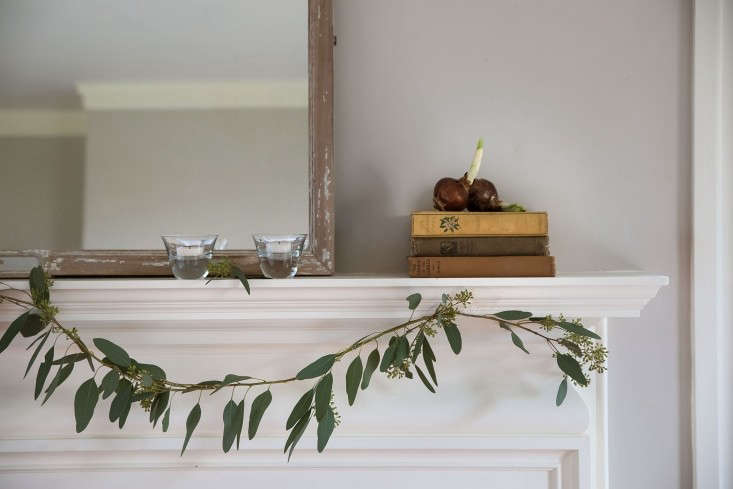 Looking for more budget holiday inspiration? Try:
(Visited 153 times, 4 visits today)
Frequently asked questions
What is this article about?
This article is about DIY budget holiday ideas for maintaining your mental health during the holiday season.
What is the purpose of the article?
The purpose of the article is to provide readers with practical and affordable strategies for managing stress during the holidays.
What are some of the suggested ideas for DIY budget holiday mental health?
Some of the suggested ideas include: practicing mindfulness, creating a gratitude jar, organizing a winter picnic, and making handmade gifts.
Why is practicing mindfulness important during the holidays?
Practicing mindfulness is important during the holidays because it can help reduce stress and promote a sense of calm and relaxation.
What is a gratitude jar?
A gratitude jar is a simple and affordable way to practice gratitude. It involves writing down something you are thankful for each day and placing it in a jar.
How can a winter picnic contribute to mental health?
A winter picnic can contribute to mental health by providing an opportunity to get outside and enjoy fresh air and nature, which can help reduce stress and boost mood.
Why are handmade gifts a good idea for the holidays?
Handmade gifts are a good idea for the holidays because they are often more meaningful and personal than store-bought gifts, and can be a fun and creative activity.
Who is this article appropriate for?
This article is appropriate for anyone looking for affordable and practical ideas for managing stress and maintaining mental health during the holiday season.