In 2012, beloved English kitchen brand deVOL transformed a 16th-century water mill into their headquarters. The historic, five-story building, which is located on the banks of the River Soar in rural Leicestershire, houses both corporate offices and elaborate showrooms. While updates have been made to accommodate the company, original elements like heavy beams, mullioned windows, creaky floorboards, and wobbly walls remain.
"There are many evidences of its history as a mill, like wheels and pulleys and hatches for lowering grain," says deVOL creative director Helen Parker. "Each room is different, allowing us to create unusual and inspiring displays that give a sense of home rather than a showroom."
That cozy residential vibe is especially evident in the Heirloom Collection Kitchen, the newest showroom at Cotes Mill. With a burgundy and blush color scheme and old-world details like an oversized plate rack and linen cupboard curtains, the cook space oozes countryside charm. The only thing missing is a sweet grandmother chopping vegetables at the European oak and Carrara marble dairy table. Let's take a closer look.
Photography courtesy of deVOL Kitchens.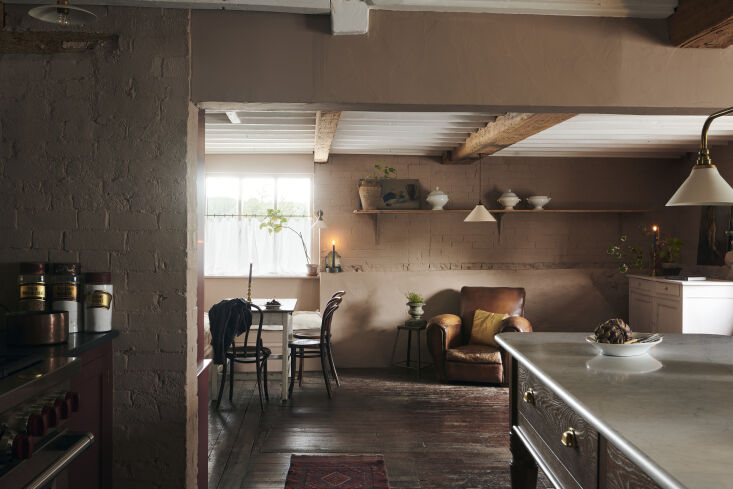 For more rosy kitchens, see:
(Visited 767 times, 1 visits today)