Two of our favorite design voyeur–worthy entities—haute home emporium Blackman Cruz and glass artist Alison Berger—have teamed up to present a new series of crystal vessels. Inspired by alchemy and Baroque still life paintings, Berger created an array of hand-formed solid and blown-crystal vessels, which weigh in at up to 12 pounds each and range in height from 10 to 13 inches. The bottle, beaker, and flask sculptures range in price from $2,100 to $2,300 each. For more of Alison Berger's work, see Lighting: Alison Berger Glassworks.
Above L to R: Vessel #808, Vessel #806, Vessel #804.
Inspired, but not in the art market at the moment? Consider a utilitarian carafe with a hand-blown, one-of-a-kind look.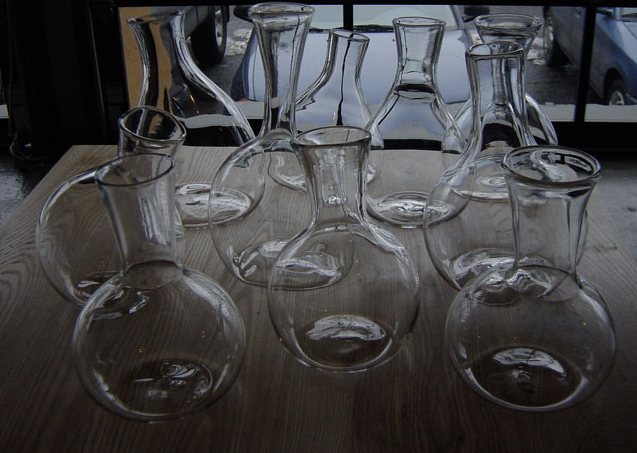 Above: One of our favorite pieces is Portland-based Esque Studio's Off Pitcher; $168 at Branch.
You need to login or register to view and manage your bookmarks.