It wasn't until I took a class in botanical illustration that I truly understood the skill that goes into detailing each dissection: the rare meeting of visual arts and science.
Lately we've been admiring Swedish botanical portraits for their rich color and depictions of classically Scandi plants: lingonberries, hampdån nettles, and gooseberries; here a few sourcing ideas.
Above: Hanging art in a guest cottage renovation from Kitka.
Above: A large Swedish botanical chart hangs in the home of designer Jesse James from Country Living via SF Girl by Bay.

Above: John and Juli from Kitka picked up a few vintage botanical lithographs from Toronto's Junction Flea. A selection of Swedish botanics can be found on Etsy.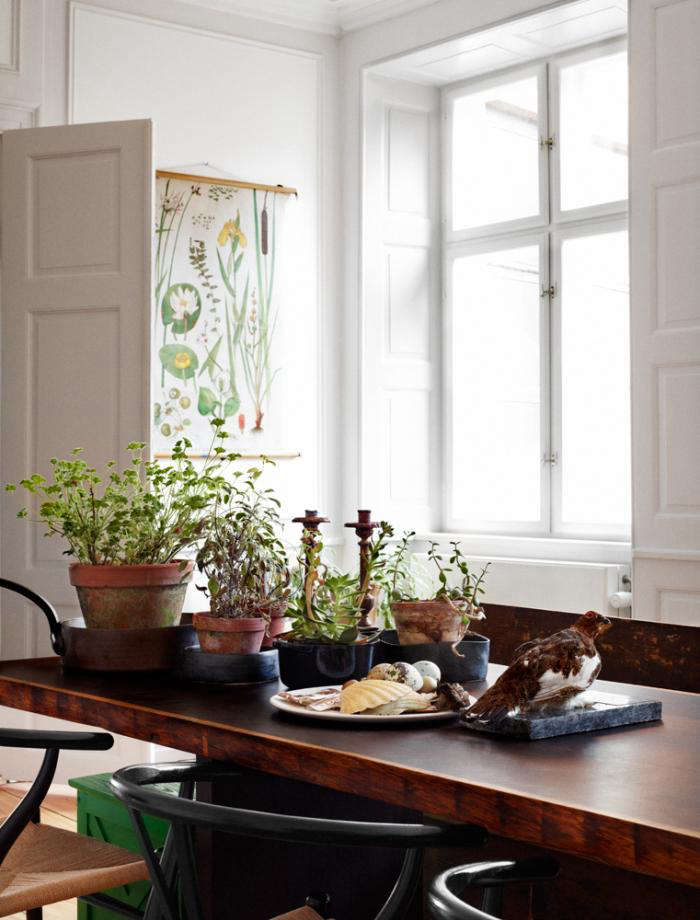 Above: An antique botanical chart hangs on the wall of Noma chef Rene Redzepi's Copenhagen flat from Steal This Look: A Chef's Artful Dining Room in Denmark.
Above: Swedish botanical prints are available from Skolplansch; the Belladonna and Henbane (L) and Lingonberry and Blueberry (R) are both 190SEK.
Inspired by botanicals? See 372 images of Flowery Tablescapes in our Gallery of rooms and spaces.
N.B.: This post is an update; the original story ran on July 3, 2012.
You need to login or register to view and manage your bookmarks.