Since Isle Crawford's Sinnerlig collection, we've been paying extra attention to Ikea's upcoming collaborations. Next up is the Viktigt collection with Swedish glass and ceramic designer Ingegerd Råman. The collection focuses on handmade objects, from glass carafes to woven furniture and traditional Vietnamese patterns in bamboo. Here is a preview to plan your wish list ahead of time with (the Viktigt collection launches in May 2016).
Styling by Amanda Rodriguez and photography by Oskar Falck, courtesy of Ikea.
Above: Råman designed the collection with Vietnamese craftspeople in Vietnam, making pieces that she liked herself. "Everything I do, I do for myself. I'm the first customer, I used to say, and I can't speculate in what other people really want. The only thing I know is that I'm not so unique and I share a lot with other people," she says.
Above: Råman, whose design credibility comes from a lifelong career making fine, mouth-blown glassware in Sweden, created sets of tabletop glass for Ikea; this set in milk white glass.
Above: Nesting plate-bowls in white ceramic.
Above: A handwoven bamboo serving bowl is an homage to traditional Vietnamese weaving.
Above: Sets of clear glass carafes, bowls, and cups are designed to stack in the cupboard.
Above: A black rattan bench features an openwork, caned back. Behind it is a hanging basket made of black-dyed water hyacinth.
Above: Ceramic nesting dishes in an ultra-glossy black glaze.
Above: A fine handwoven bamboo pendant light designed and made in collaboration with Vietnamese artisans.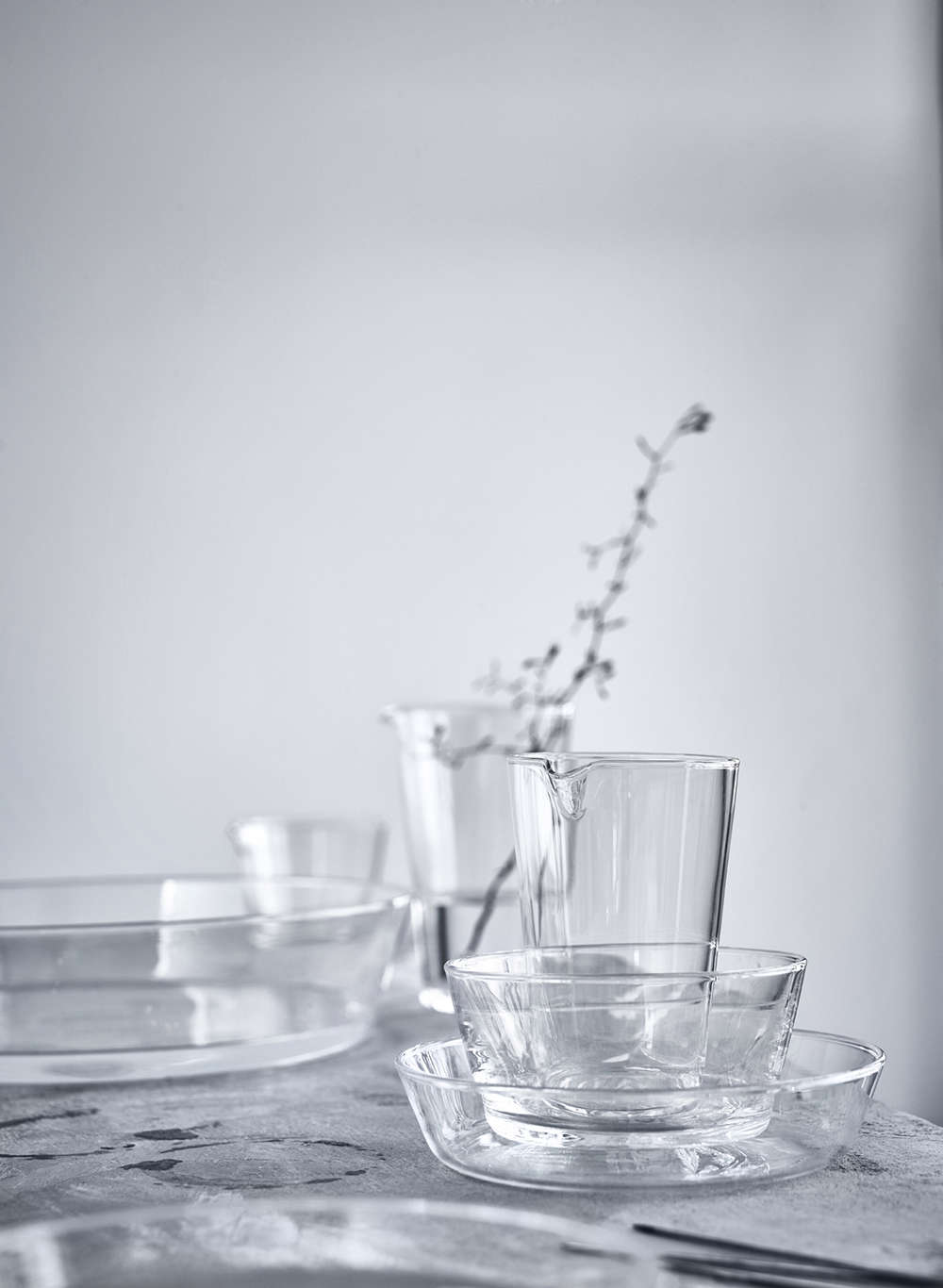 Above: Pitchers and wide serving bowls in glass.
Above: Handwoven baskets for laundry and other storage needs.
More for Ikea fiends:
You need to login or register to view and manage your bookmarks.