Must-visit museums in Copenhagen.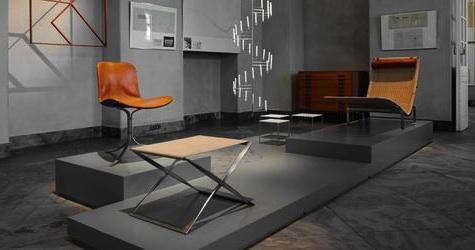 Design Museum Denmark Regarded as one of Scandinavia's best exhibition forums for international and Danish industrial design, decorative, and applied arts, the Design Museum Denmark features a permanent collection displaying the work of Poul Henningsen, Kaare Klint, and Arne Jacobsen. Two of the current exhibitions include Poul Kjærholm's sketches, models, and furniture and Jasper Morrison's "Danish Design—I LIKE IT."
National Museum of Denmark The country's largest museum of cultural history includes the world's oldest paintings by South American Indians. Free entry all year around.
National Gallery of Denmark The collection spans 700 years of Western and cultural history, and includes works by Tizian and Mantegna as well as Rubens, Rembrandt, Matisse, Picasso, and a selection of renowned Danish artists.
Ny Carlsberg Glyptotek Located in a leafy park in the city center, this beautiful museum features a large collection of works by international artists (masters such as Van Gogh, Picasso, Matisse, Renoir), as well as pieces from the most famous Danish artists, including Jens Juhl.
Ordrupgaard This design destination offers three distinct experiences: a tour of the home of Finn Juhl, built in 1942; a museum featuring a collection of 19th century art (including works by Renoir, Cezanne, Monet, Manet, and Gauguin); and Zaha Hadid's dramatic black concrete addition to the museum, designed in 2005.
Arken – Set just southwest of the city, in a white-ship like building by architect Søren Lund, here you will enjoy Danish and International Modern Art collections at the highest level.
Louisiana Art meets nature at this museum located on the beaches of Øresund (roughly a 30-minute train ride from Copenhagen). The museum's collection includes more than 3,000 works and is the largest in Scandinavia, featuring works by Picasso, Giacometti, Dubuffet, Yves Klein, Andy Warhol, Rauschenberg, Henry Moore, Louise Bourgeois, Philip Guston, Morris Louis, Jorn, Baselitz, Polke, Kiefer, and Per Kirkeby. Watch the museum's visitor video for an overview.
(Visited 54 times, 1 visits today)