Missing the days of gathering in restaurants and bars this time of year, we've been admiring the festive Canova Hall in London, designed by UK- and Spain-based firm Red Deer.
We first spotted the Brixton pub (and hot-desking space) back in September, when we featured the London flat of one of the architects behind Red Deer, Lionel Real de Azúa, and stumbled on the restaurant in our research. Its interiors have plenty of old charm, curtained banquettes, and patinated walls—a nod to "old food courts across Europe and South America, hailing back to its origins as a workhouse and canteen for department store workers two centuries ago," according to the architects.
Join us for a virtual walk through.
Photography by Adam Firman courtesy of Red Deer, except where noted.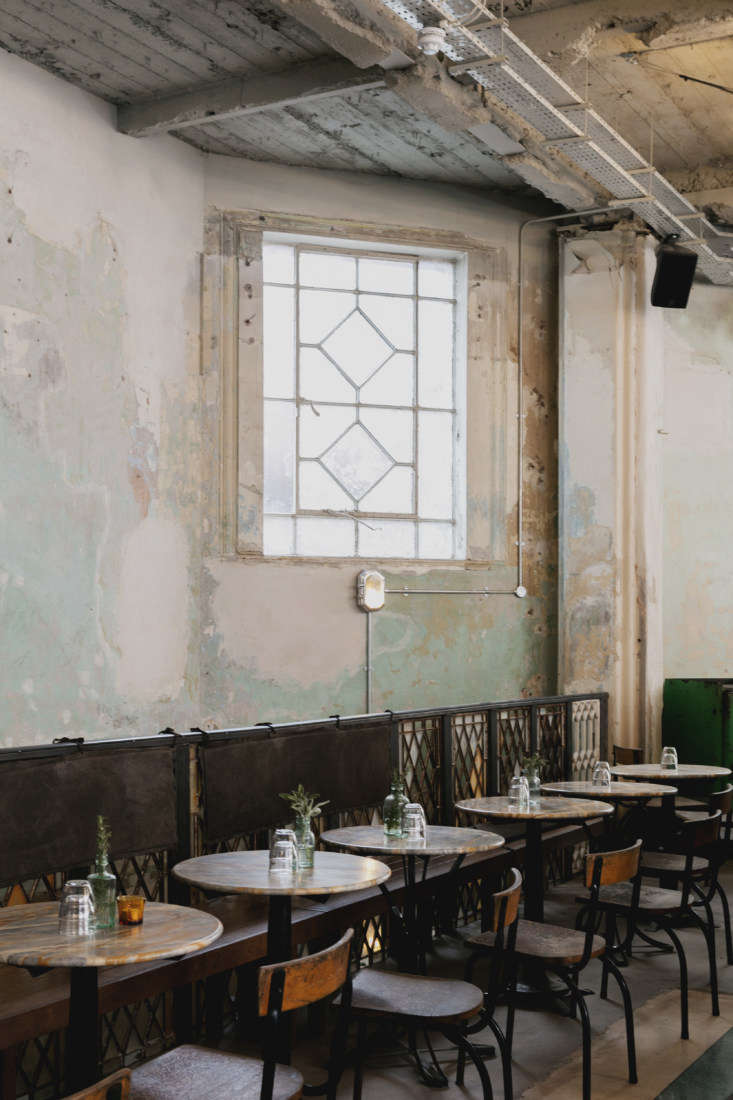 These days Canova Hall is also offering delivery of DIY pizza and cocktail kits and small-batch gins for enjoying at home, with shipping across the UK; head to Canova Hall for more info if you're local.
(Visited 38 times, 1 visits today)