Founded in 1855 by an abolitionist minister as the South's first interracial and co-ed institution, Berea College in Berea, Kentucky, remains a model on so many fronts. For one thing, it's an esteemed liberal arts school that is tuition free. To make that possible all students hold jobs on campus, and for more than two centuries those work-study options have included learning practical crafts to help sustain the area's artisan traditions—Berea is in Appalachia, and 8 out of 10 student come from the region—and to earn money for the school.
At Berea, there are workshops in weaving, woodworking, ceramics, and broomcraft. We're been longtime fans of Berea's brooms—see Julie's Domestic Science dispatch from 2010—and recently checked in to hear how the school is faring.
Director of business development, Susan Buckmaster, responded: "We were the first college in Kentucky to send our students home because of the pandemic. Only our international students remained, so we went from 1,600 students to around 150. We lost all but two of our crafts students: we currently have one in broom making and one in weaving. Production for our 2020 catalog is being done by the department supervisors who teach these skills. It's a tough time for us." Even so, Berea's online store remains open, offering handcrafted household classics at very fair prices. Come see—shown here are students at work and some of our favorite things they make, plus a look at intriguing things to come.
Photography by Justin Skeens, courtesy of Berea College.
Work in Progress
The stool is made of ash from the school's 9,000 acres of forest, which are under attack by emerald ash borer beetles: "For the stool," Buckmaster tells us, "we cut down healthy ash trees before they're destroyed. The trees are removed from our forest by draft horses so as not to disturb the sensitive ecosystem with heavy machinery." Scroll below to see the finished stool.
Students devote 10 to 15 hours a week to their campus jobs. Freshmen are assigned positions wherever they're needed; sophomores can interview for any job on campus they're interested in. Ordinarily 100 students work in the craft studios.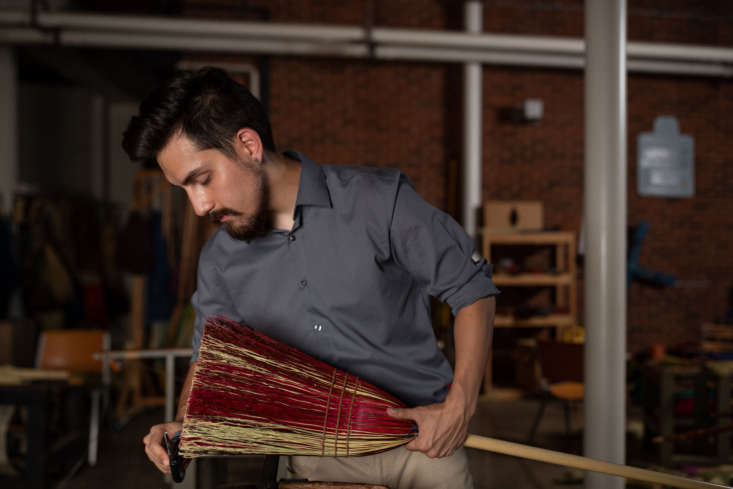 "Broomcraft was introduced at the school in 1920 to give students who worked on the college farm something to do during the winter," Buckmaster tells us. The school's organic farm is the oldest college-run farm in the country. "We are one of only eight federally recognized labor colleges in the country," adds Buckmaster. "Work is an integral part of the students' learning here. In our craft department, we believe that the lessons learned through the work of the hands complete their liberal arts education."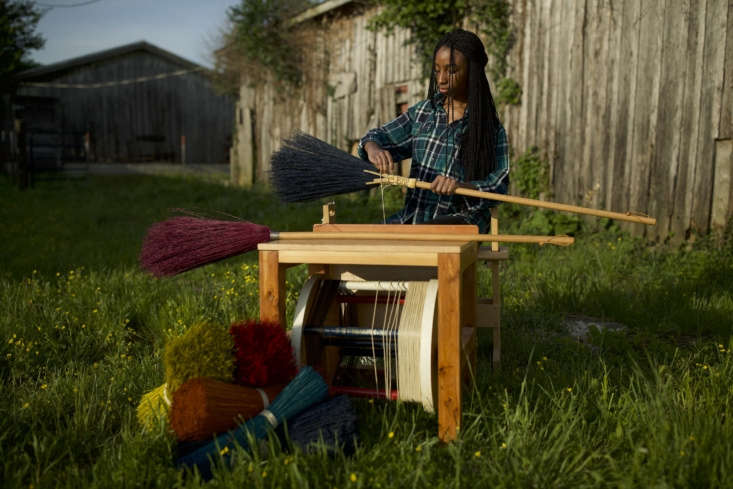 Berea is the largest dyer of broom corn in the country: in additional to floral dyes, they've started using natural walnut and osage orange.
Finished Products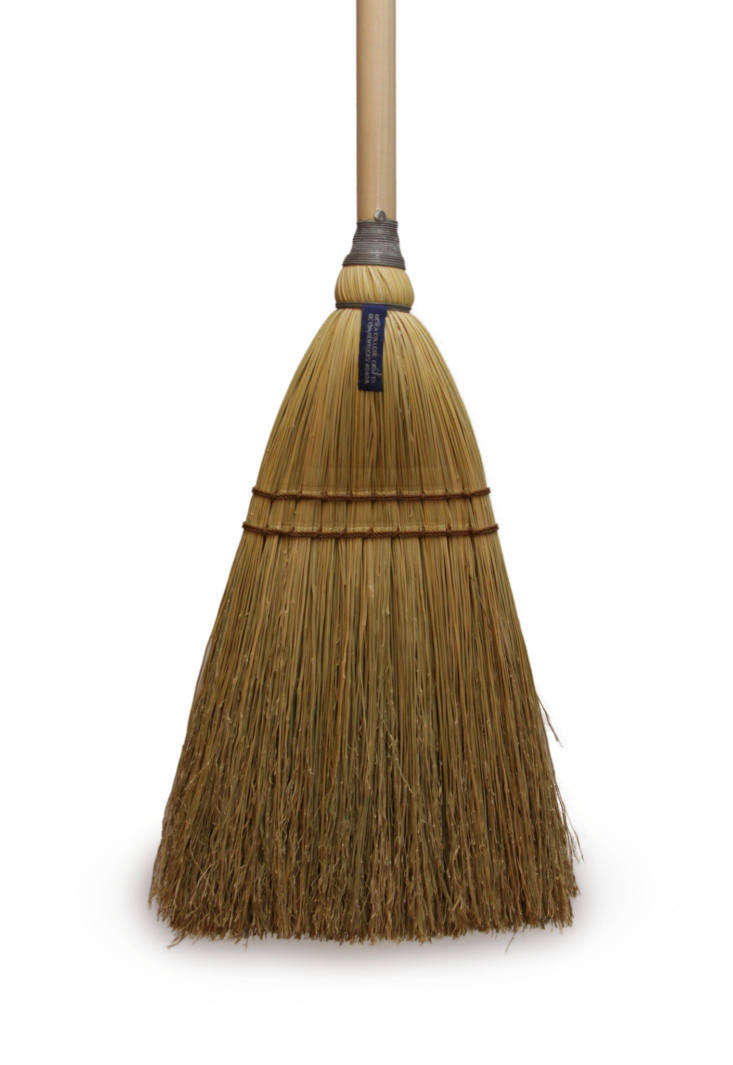 On the Horizon
Explains Buckmaster: "Stephen is working with us on a new collection launching this fall that ties the physical objects we make to the college's longstanding Great Commitments, which include the kinship and equality of all people, supportive and sustainable living, and the dignity of labor. Each product will tell a story and communicate a message that we feel strongly about here at Berea College."
Featured image: R'mon Harvell at the loom.
For more American handmade household essentials, see: