Robert De Niro fell under the spell of Belgian design impresario Axel Vervoordt after discovering his work at the NYC Winter Antiques Show (others who have succumbed include Sting and Kanye West, as well as legions of deep-pocketed, under-the-radar patrons). So when De Niro was casting around for design ideas for his 2,800-square-foot penthouse suite perched atop New York's Greenwich Hotel (which he co-owns with Ira Drukier), he made the pilgrimage to Vervoordt's 12th-century castle near Antwerp to discuss the project.
The result is the several-years-in-the-making TriBeCa Penthouse, unveiled last spring, an apotheosis of the rough-yet-refined Belgian look that has captivated the design world in the last decade (Gary Friedman of Restoration Hardware, are you reading this?). Vervoordt and his team, in collaboration with Japanese architect Tatsuro Miki, have created a calming sanctuary based on the principles of wabi-sabi, using a refined palette of scavenged architectural elements, luxe textures, and muted colors. Breathe deep.
Photography courtesy of The Greenwich Hotel.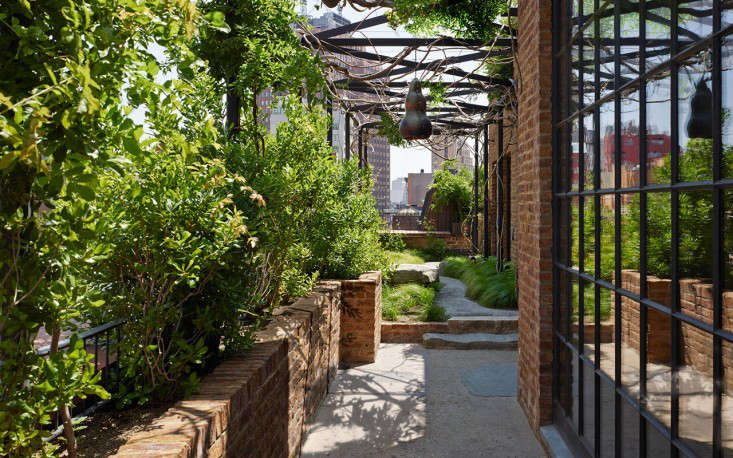 In Required Reading, we recommend two books that explore and explain the underpinnings of wabi-sabi–Wabi Inspiration by Axel Vervoordt and Wabi-Sabi by Leonard Koren.

On Gardenista, visit a Hidden Japanese Garden.
(Visited 1,788 times, 1 visits today)