Yesterday we featured designer Scott Newkirk's Summer Sleeping Porch in Sullivan County, New York; here's another rustic, breeze-capturing screened pavilion from San Antonio, Texas-based Poteet Architects.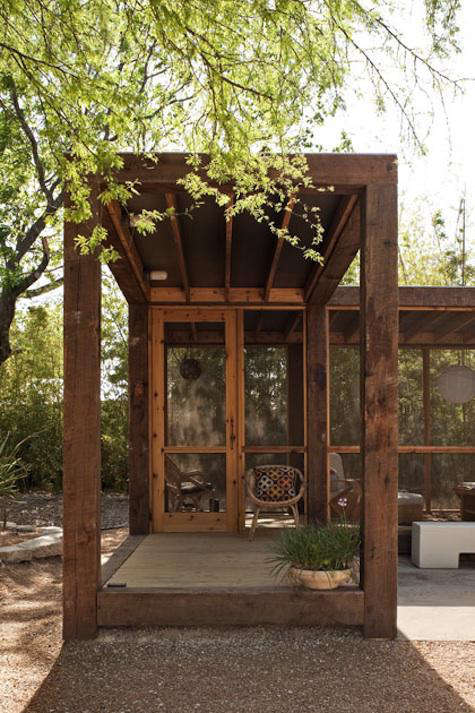 Above: The rough-hewn timber frame blends into the wooded landscape.
Above: A covered entry platform provides shade and protection from rain.
Above: The screened porch is outfitted with vintage cane furniture, a ricepaper lantern, and the requisite hunting trophies.
You need to login or register to view and manage your bookmarks.