We've been fans of Portland, OR, shop Alder & Co. for a while now (whenever we're in town we make a point of dropping in). So when we learned that owners Carla Helmholz and Rebecca Westby were picking up and moving to Germantown in the Hudson Valley to open an East Coast outpost, we started pestering them for photos. After a few construction and permit delays, the shop opened on April 1: "The irony of opening on April Fool's Day was not lost on us," Carla says.
The shop is located in an 1860 carriage house that once served as a stable for a Rockefeller guest house (and was also a printing house and the village post office in past lives). "When we purchased the house, it was a residence, but since it was also zoned for commercial use, it was the perfect place for Alder East," Carla says. The interiors were dark, though, with original exposed beams and wood paneling. "Rebecca and I had our hands full trying to brighten the interiors," Carla says.
"For overall lighting we chose silver-tipped bulbs, which cast very pleasant pale gray shadows on the ceiling, and then hung pendant lighting from Astier de Villatte in key areas. We found the perfect vintage display and storage pieces from Luddite Antiques—too easy—down the street. The final piece was our neon heart, which is a smaller version of our Portland piece but reminds us of our good friends and family in the Pacific Northwest."
Stay tuned: Rebecca and Carla are finishing the two-bedroom apartment upstairs that will be available to rent on Airbnb.
Photography by Rebecca Westby for Remodelista.
"We painted the exterior Black Panther and the trim Chantilly Lace, both by Benjamin Moore," Carla says. "When it came to the interiors, we were focused on lightening the space. It turned out Chantilly Lace was also the perfect color for the interior, so we used it on the ceilings, walls, and trim. We also whitewashed the exposed wood, and had whitewashed shelves installed as well. We worked with Color Craft Painting in Saugerties, who used their own technique on the back walls to provide a bit more texture."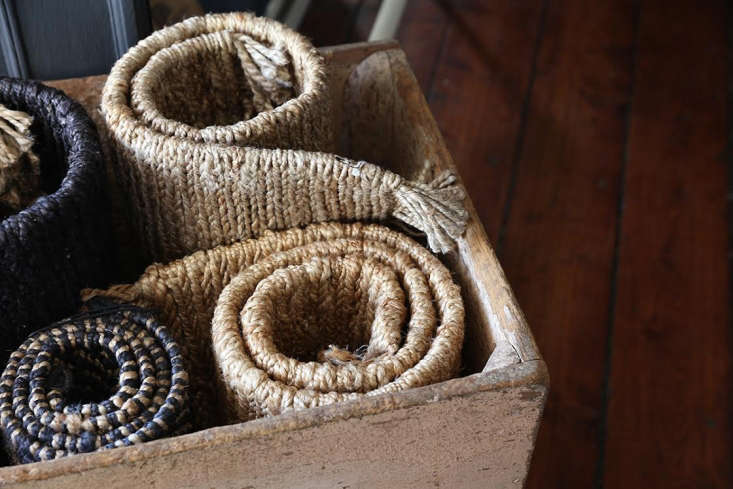 For more upstate New York design, see: