Discovered at this weekend's SF 20th Century Modernism Show: the work of Sam Orlando Miller, an artist and designer who was born in London, sells his work at San Francisco's Hedge Gallery, and lives between London and an ancient house in the Le Marche region of Italy ("surrounded by twenty acres of wild woodland on a remote hillside," according to his wife, photographer, writer, and renaissance woman Helen Miller).
While Sam occupies himself with design and salvage projects, Helen operates a property consultancy (Miller Houses) and writes about life in Le Marche and the couple's idyllic-sounding existence (read her work at World of Interiors). Photographs by Helen Miller.
Above: A collection of Miller's mirror designs, made from antiqued glass, available through the Hedge Gallery in San Francisco.
Above: Ufo Star made of paper.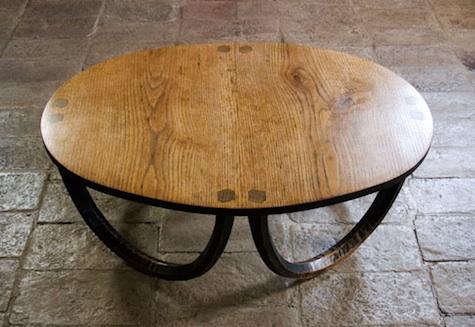 Above: Peking Table made of oak.
Above: Gloria Chandelier made of steel.