A reader clued us in to Contact Voyaging, a partnership between Alex Jowett and David Barclay, who create hand-painted canoe paddles based on the international maritime signal flag system.
"We were inspired by this intricate form of communication that is universally known yet simultaneously incredibly cool visually," Jowett says. Each CVC paddle is made from basswood harvested in Ontario, Canada, and hand finished in Contact Voyaging's studio in Toronto (the finished paddles are available for viewing and purchase at Atelier 688 in Toronto).
Above: The "Golf" and "Papa" flags depicted on two paddles from the semaphore series.
Above: The Mike Paddle represents the "Mike" semaphore flag traditionally used for maritime signals; $240 USD.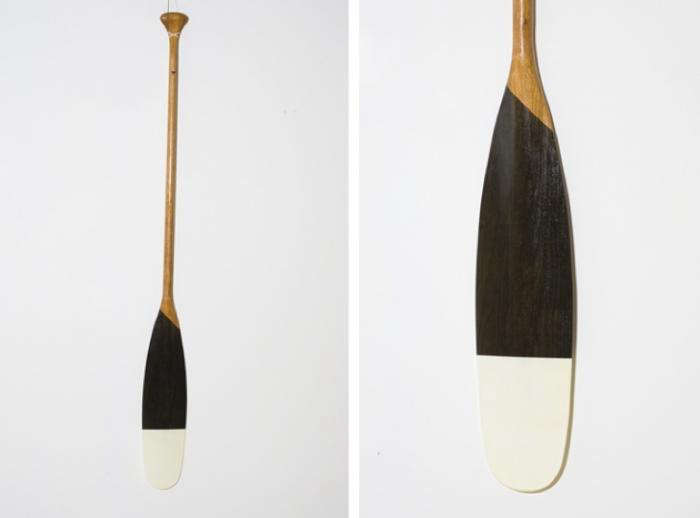 Above: The Eagle Paddle is inspired by birds of prey from the feathers series; $350 USD.
Above: The Pink Cross beaver tail paddle from the cross series is $280 USD.
Above: Paddles as art on a white-painted brick wall.
N.B.: This post is an update; the original story ran on April 20, 2011.
(Visited 66 times, 1 visits today)