Currently coveting (and have been all summer long): a circular brass and aluminum mobile with a wabi-sabi appeal.
The mobile was designed by Nadia Yaron and Myriah Scruggs, co-founders of Brooklyn-based Nightwood who collect lost furniture and reconstruct pieces from the fragments. The Brass Mobile, Yaron says, "was inspired by the phases of the moon, my love of brass, and circular shadows." The mobile's three extensions cast circular patterns on the wall.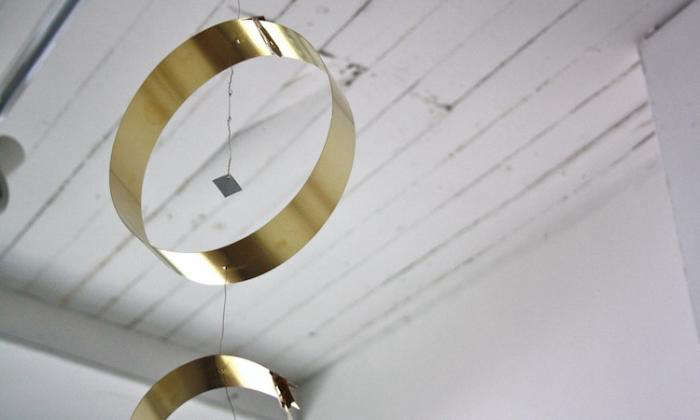 Above: The Brass Mobile is $90 from Nightwood in Brooklyn.
Above: The mobile is made from joined strips of reclaimed brass and connected with thin aluminum wire.
N.B.: Having a brass moment? See 54 images of Brass in Interiors in our Gallery of rooms and spaces.
You need to login or register to view and manage your bookmarks.