Using repurposed milk bottles for water (or lemonade, or sangria) service is a great idea (see Steal This Look: Nopalito in San Francisco).
Above: Quart Milk Bottles from restaurant supplier Stanpac are $150 for 24 (order with a few like-minded friends). At Pressure Cooker Outlet, you can get Individual Quart Milk Bottles for $6.35.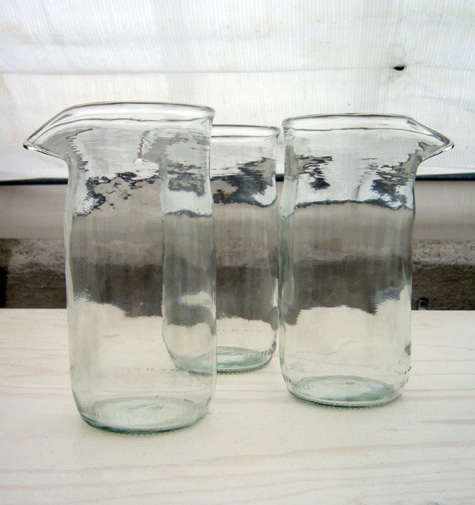 Above: We also like the Reformed Glass Jug, available for $35 from Manos, Karin Eriksson's online shop, or directly from the creator, UK artist Sheldon Cooney.
(Visited 23 times, 1 visits today)