Forget monster restaurant-style ranges; the ultimate luxury is an extra capacious farm sink, equally beloved by cooks and gardeners. Here are five we dream about:
Above: A farmhouse sink in a project by the Brooklyn Home Company; see Steal This Look: Brooklyn Home Company Kitchen.
Above: A shallow cement utility sink at the Bulger, Pennsylvania, farm of Esther Dormer; photo by Tony Cenicola for The New York Times.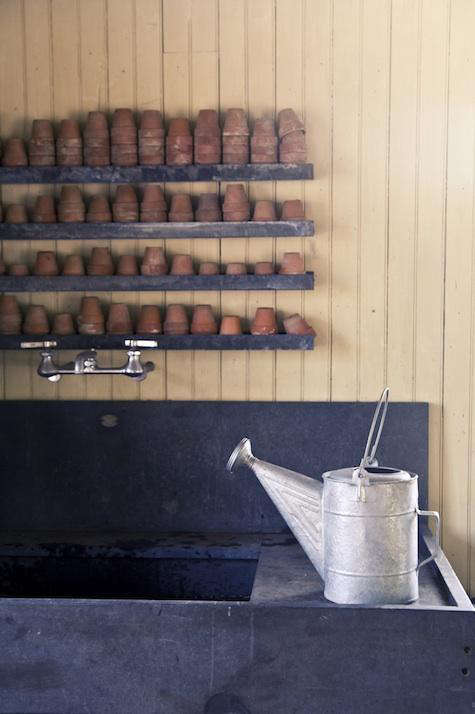 Above: A deep soapstone sink at the Terrain store headquarters, just outside Philadelphia.
Above: A smaller scale ceramic farmhouse sink; image via Style Files.
Above: A garden sink in London via Light Locations.
(Visited 24 times, 1 visits today)