September has us thinking about our workspaces; here's a roundup of some of our current favorites (including items from our office wish lists).
Above: New at Anthropologie: the Inch Marks Pencil Cup is $20.
Above: Several of us use Cedar Pointe Pencils, made of California incense-cedar and featuring a distinctive black eraser; $5 for a set of 12 at Canoe.
Above: For containing clutter, Francesca uses the Library Office Storage Boxes, constructed from heavyweight 70-percent recycled fiberboard covered in a linen-weave fabric; $11.99 to $14.99, depending on size, at the Container Store.
Above: Sarah is fan of the Place for Trace Paper and Pen Tray, designed by New York City–based O'Brian Muehleisen Architecture Studio, it is available in three finishes: walnut, beech, or white oak; $76 at Merchant No. 4.
Above: Our favorite cutting implements? The elegant and lightweight stainless-steel Allex Scissors, which have been produced since the 1970s by the Hiyashi Cutlery Company; $23.50 from Golden Calf.
Above: Izabella stores magazines in vintage wire metal baskets similar to these handmade Wire Shopping Baskets from Brook Farm General Store, which go for $25 each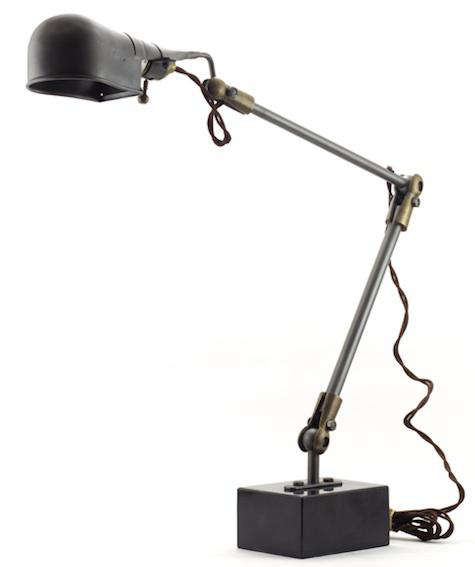 Above: We like this reproduction Articulating Desk Lamp with swivel ball joints and heavy stone base for stability; CA$280 at Old Faithful.
Above: The Japanese-made Wood Tape Dispenser is CA$46 at Old Faithful.
Above: Over the years, the Lamy Safari fountain pen has become Christine's household favorite; in particular, the Lamy Safari Special Edition Aqua Blue Fountain Pen and the Lamy Safari Classic Matt Black Fountain Pen; $35 at Lamy.
Above: Designed in the 1930s, the Ace Pilot Stapler is a desktop classic; $30 at See Jane Work.
Above: Christine has used the Knuff Magazine Files for years; $9.99 for a set of two at Ikea.
Above: Janet uses magnet boards to keep track of household business (each family member has a designated board); the 15-inch, stainless-steel Three by Three Square Dot Magnet Boards come with super-powerful magnets and cost $21.99 at Amazon.
(Visited 225 times, 1 visits today)