This weekend, our spotlight is on Studio Bartleby, a member of the Remodelista Architect/Designer Directory, that recently launched Bartleby Objects, a collection of handmade objects and vintage products. The simple ethos, "We ultimately aim to achieve that sense of pleasure from a perfect fit and a nice thing," says Mary Chan, Studio Bartleby's principal designer. Here's our wish list.
Hand-Turned Candle Sticks
Chan's hand-turned wood candle sticks can work individually or grouped together.
Above: An assortment of hand-turned candlestick holders made of whitewashed poplar, oiled cedar, and oiled claro walnut. Each holds standard tapered candles; $50 to $70.
Handmade Floor Mats
Chan describes herself as "a knitter and weaver of no formal technique and 25 years of practice." Her floor mat designs are produced in Peru.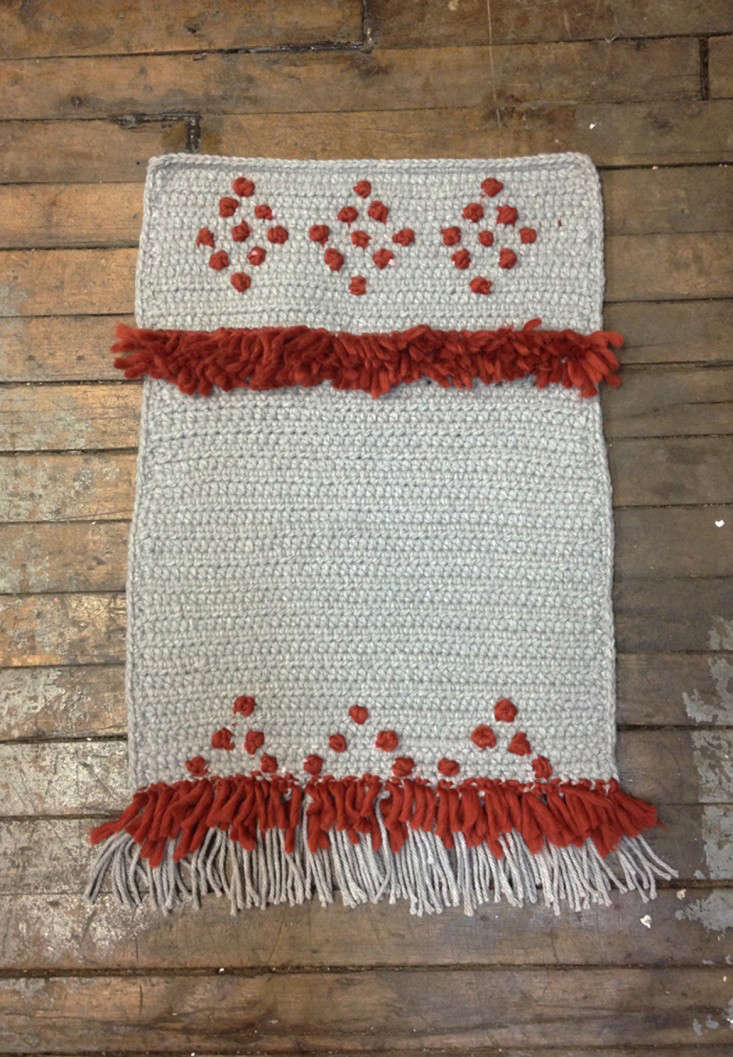 Above: The Kubis Floor Mat is a hand-crocheted wool floor mat with rust knots and fringe, 18 by 24 inches; $485.
Above: The Kohl Floor Mat is a hand-crocheted black wool mat roughly 36 inches in diameter; $515.
Above: The Maize Floor Mat is hand-knit in Peru from gray/brown wool and alpaca; the 18-by-24-inch size is $450.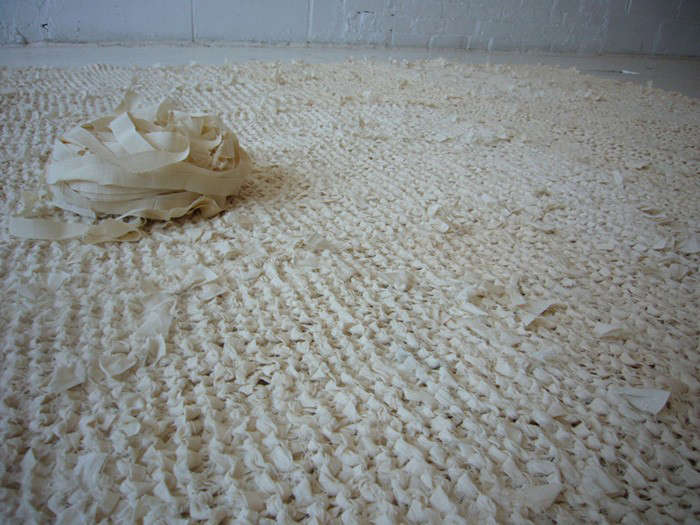 Above: A muslin bathmat. For more information, contact Studio Bartleby. 
Leather Door Pulls
We can't resist a good leather pull and Chan's luggage tag-inspired pulls are especially satisfying to grasp. The leather will soften and acquire its own patina over time.
Above: The Natural Leather Door Pulls are 6 inches by 1.5 inches, hardware included; $35 each.
Warren Dresser
The six-drawer walnut Warren Dresser is a Bartleby collaboration with furniture maker December Box. 
Above: Blackened brass pulls and brass inlaid into the drawer fronts of the Warren Dresser combine to create a simple yet distinctive detail. Alternate wood and metal finishes are available. The design is 30 inches wide, 18 inches deep,  and 48 inches tall; prices start at $9,500.

For more leather pull inspirations, see 10 Easy Pieces Leather Cabinet Hardware. And if you want to make your own, check out DIY: Braided Leather Drawer Pulls for $1.25 Each, DIY: Knotted Leather Drawer Pulls, and our DIY Video: How to make a $20 pull for $2. Find the perfect finishing touch plants in Gardenista's Ask the Expert: Tips for Starting a Houseplant Collection.

(Visited 3 times, 1 visits today)