Currently on our radar: Zoé Bezení§on and Luc Vincent's Vinyl-Vinyl, a chair with a painted metal frame and elegant vinyl pads that come in potent, midcentury colors. Bezení§on, an up and coming Brussels-based, Swiss designer, believes in "looking for the essence of things." If this is what she and Vincent envision in vinyl, we're looking forward to more.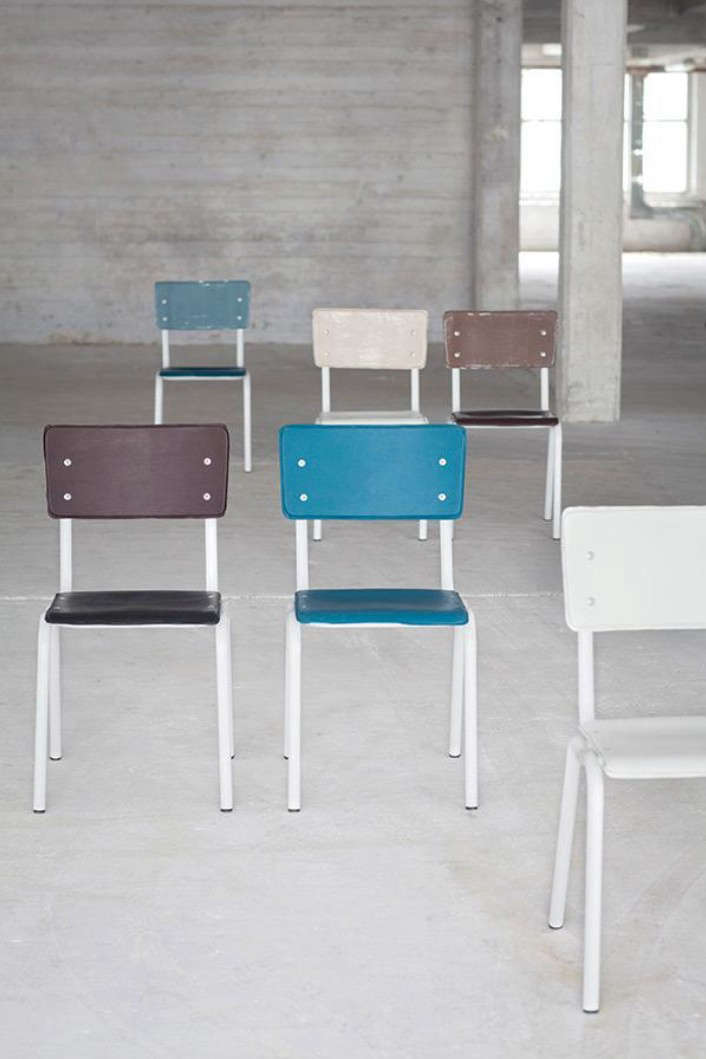 Above: The slim-profiled chair is versatile. It comes in several colors and can be used as a desk chair or dining chair.
Above: Bezení§on and Vincent created a raw edge detail for the vinyl pads.
Above: The vinyl pads are screwed to the metal frame.
Above: The Vinyl-Vinyl Chair is available through Belgian housewares emporium Serax (it's on the company's site but not in their online shop). For more information, contact Serax. To see more of the designers' work, go to Zoé Bezení§on and Luc Vincent.
For more Belgian-inspired seating, have a look at 5 Favorites: Modern Leather Sling Chairs and Belgium by Way of Manhattan: Dimitriy & Co. On Gardenista, we're looking at a Belgian-style DIY Floral Arrangement: A Bouquet Inspired by Old-World Still Lifes.
You need to login or register to view and manage your bookmarks.