Barbara Harman founded The Butler's Closet when she couldn't find conservation-quality drop cloths for her own expensively upholstered furniture. After consulting with conservation professionals, she developed a line of 100-percent cotton, chemical-free dust covers for furniture and for the wardrobe.
About: "In the mid-nineteenth century, England's stately homes were managed by an expert staff," Harman says. "During the off season, clothing was stored in muslin and furniture was draped in dust covers. It's a world that's mostly vanished. But the houses live on via the National Trust, and the fact that the art and furniture has been protected for hundreds of years is a testament to the skills of the butlers and their staffs." Photograph via The Selby.
Above: The Butler's Closet Wardrobe is made from 100 percent percale woven to textile conservator specifications and is free of dye, bleach, sizing, and chemicals.
Above L: Prices start at $70 for the Small Furniture Cover. Above R: Butler's Closet Wardrobe Covers start at $18 for a Shoulder Cover.
Above: French furniture restorer Christophe Pourny's Furniture Tonic is made from organic linseed and walnut oils, beeswax, and a natural cleaner and drying agent.
Above: Harman also stocks English horn accessories: the English Shoehorn is $85, the English Horn Clothes Brush is $100, and the English Horn Travel Brush is $85.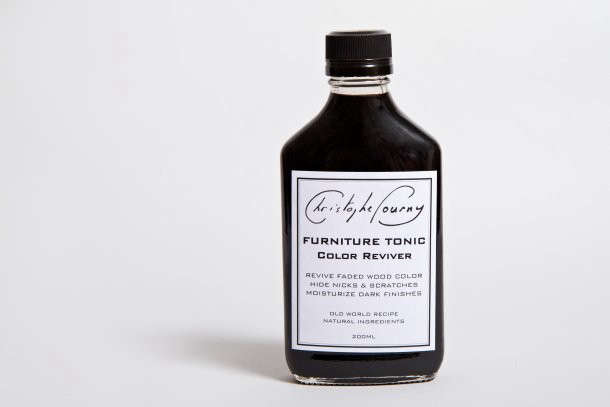 Above: Christophe Pourny's Color Reviver "refreshes dark wood finishes and hides nicks and scratches." It's made by hand in Brooklyn from organic and virgin seeds and lavender and rosemary oils; $30, two 100-percent cotton polishing clothes included.
For more ideas on clothing care, see Expert Advice: 10 Wardrobe Maintenance Essentials, and for more on furniture care, see Tips from an LA Antiques Maestro.
(Visited 20 times, 1 visits today)