Forget the "it" bag. Just back from a trip to Tokyo, I am convinced that I have stumbled upon the ultimate tool box for my gardening tools and supplies.
Above: The Trusco Tool Box is manufactured in Japan of stamped steel with a blue enameled finish; $85 at Field Online. For more Japanese garden tools, see "Tools of the Trade."
Above: The Trusco Tool Box measures 15 inches long, 7 inches wide, and 8 inches high.
Above: Larger garden tools can sit in the main compartment, while smaller items (think gardening wire, twist ties, twine) can be organized in the divided compartments on top.
Above: The Trusco Tool Box features removable dividers.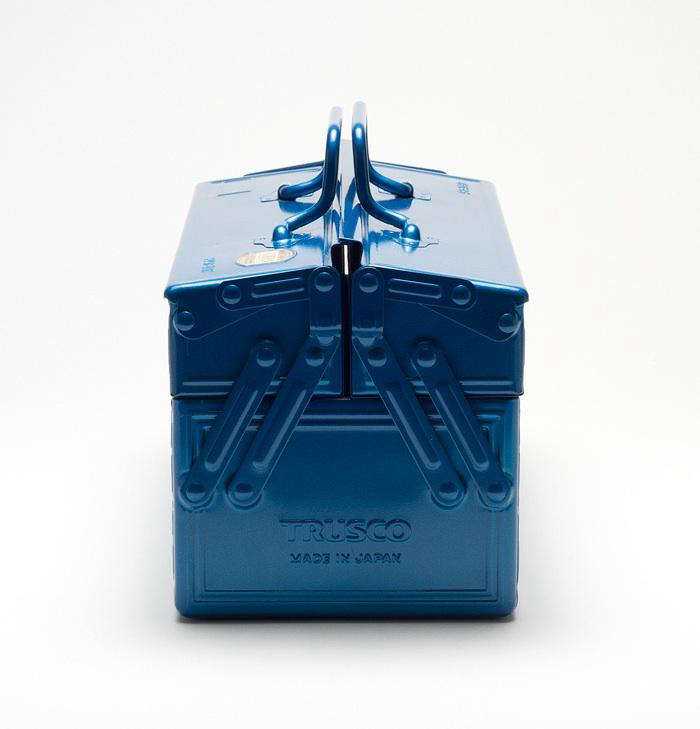 Above: Smooth operating hinges are exposed at the ends of the box.
N.B.: Complement the tool box with your own Japanese Garden Tools.