Drawing inspiration from the forms and textures of their native land, a Gothenburg-based design team conceives an allegorical collection for modern times.
For Johannes Yjernberg and Rasmus Malbert, the Swedish duo behind Modern Times, the design process begins with a story. And like any good yarn, their work is multifaceted and layered but never too complex. Employing a surprising mix of materials—both natural and man-made—Modern Times' pieces engage the sense of touch and smell, as well as sight. Even though their forms are sleek and contemporary, they are grounded by a sense of history and place.
Above: Recognizing that in this rational, modern world, traditional techniques sometimes become trivialized, Modern Times' painted Decor table deliberately celebrates the art of imitation marble.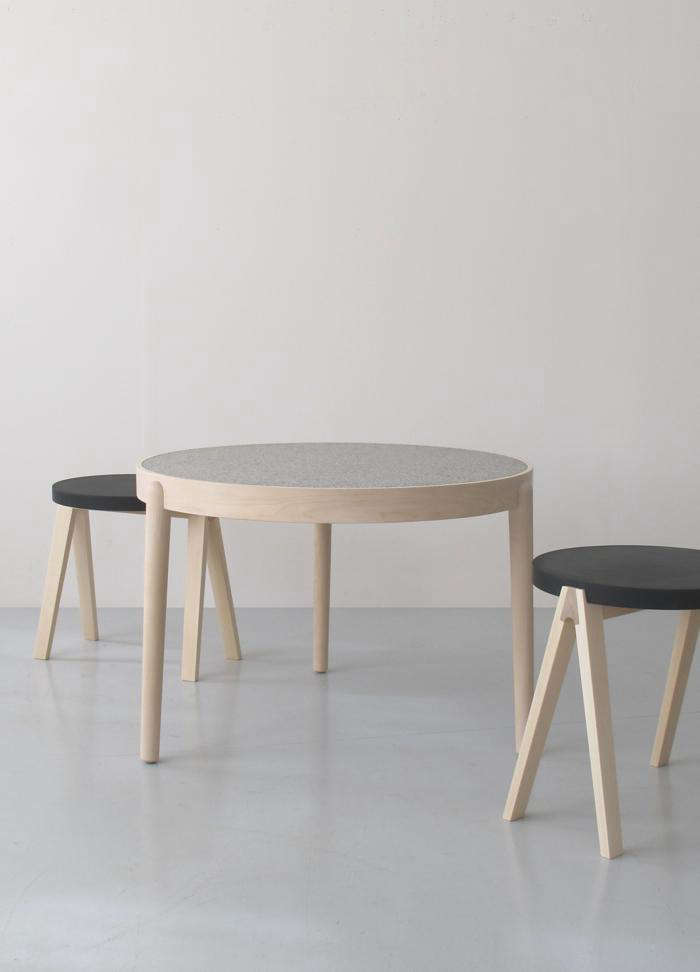 Above: With its rough granite top and lithe birch legs, the Malmön table is inspired by the harsh cliffs and slender trees of Sweden's West Coast. Here it is shown with Modern Times' trestle stool.
Above: A detail of the Malmön table shows the juxtaposition of textures.
Above: Based on classic, utilitarian trestles, Modern Times' Trestle Stool is likewise a multipurpose piece of furniture. Featuring birch legs, Trestle's seat is covered in a matte-finished linoleum.
(Visited 89 times, 1 visits today)