Merchant No. 4 staged a pop-up shop in Tribeca over the recent ICFF in New York; the shop is gone, unfortunately, but the wares can be procured via the website. Owner Cheri Caso specializes in modern independent design, sourcing handcrafted wares from Japan, New Zealand, and Finland. Photos via Merchant No. 4 and NotCot.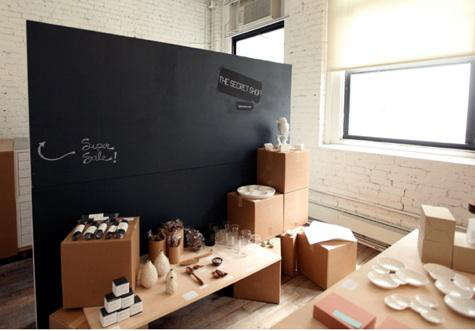 Above: Wood Glass Canisters (an optional rubber lip is available for airtight storage); $17 for a small canister and $20 for the larger.
Above: Balloon Shakers; designed by Masayuki Kurokawa, handblown by Shotoku Glass Co.; set of two for $80 or four for $160.
(Visited 51 times, 1 visits today)