Swedish company Byggfabriken (translation: "Build Factory") has two stores–one in Stockholm and one in Malmo–and produces its own line of retro-styled hardware and fixtures designed to "work in old houses and apartments in Sweden," according to the owners. "Our goal is to create classic fittings that allow homeowners to maintain or restore the original qualities of a home or building during a renovation or restoration."
N.B. Byggfabriken ships worldwide on orders of more than SEK 1,000 (approximately $150).
Above: The sun-flooded interior; photo by Katie Newburn.
Above: A Byggfabriken door handle and faucet.
Above: Paint samples; photo by Katie Newburn.
Above: Tiled walls, house numbers.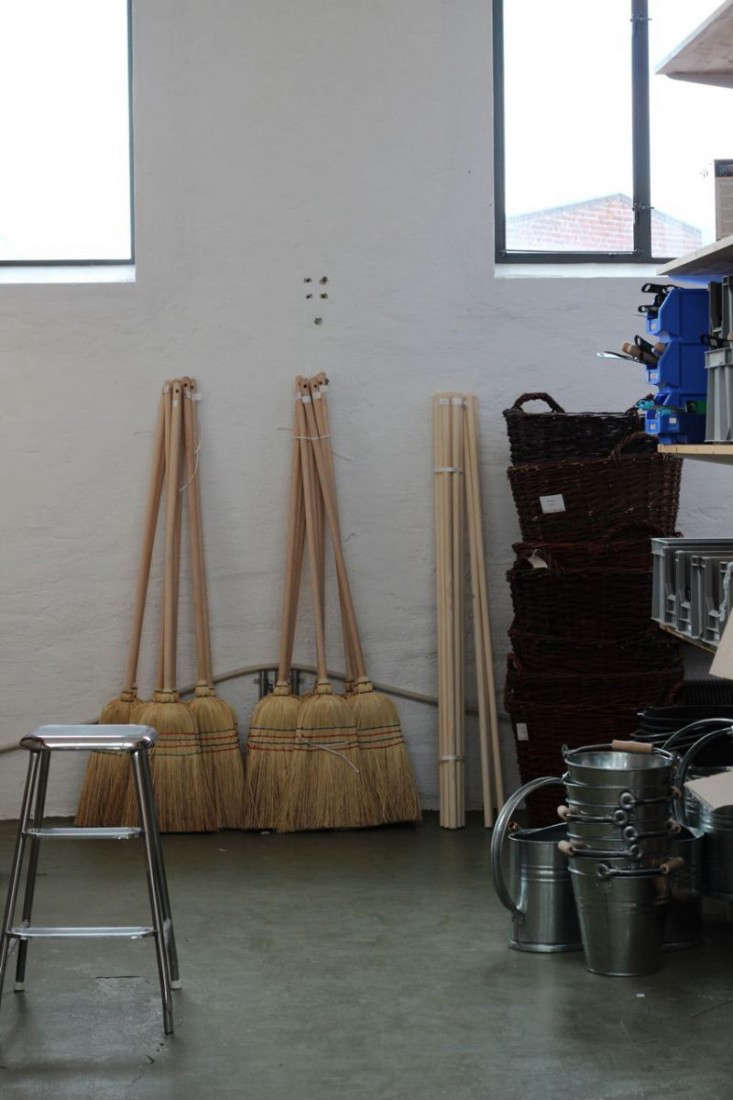 Above: Brooms appealing enough to display.
Above: Simple porcelain Lampset with twisted fabric cord; SEK 395 each (approximately $60).
Above: Kitchen drawer and cabinet hardware.
Above: The Funkistrycke Svart Bakelit door handle is SEK 490 (approximately $75).
Above: The Koksblandare faucet is SEK 5980 (approximately $900).
More of our foreign discoveries? We also love the lighting, porcelain doorknobs, and other basics by Thomas Hoof Produkt of Germany and Zangra of Belgium.
Finally, get more ideas on how to evaluate and choose the hardware items for your bathroom in our Remodeling 101 Guide: Bath Hardware.
N.B.: This post is an update; the original story ran on November 8, 2010, as part of our Scandinavian Design issue.
(Visited 734 times, 4 visits today)