La Cistella Herboristeria in Valencia, Spain, specializes in selling herbal supplements, floral essences, teas, and natural cosmetics. Created by architect Mariana Senabre Rock of firm La Buhardi, the rustic, all-white interior provides the perfect backdrop for showcasing herbal colors, scents, and textures. From its crating shelves to its basket lights, the shop is filled with economical ideas worth replicating at home.
For more information, visit La Cistella Herboristeria on Facebook.
Photography by Marina Senabre Rock for La Buhardi.
Above: Large windows and white walls provide a bright backdrop for simple displays of herbs.
Above: The shop's main counter is made from white-washed wooden crates and pallet wood.
Above: Shaded pendant lights fashioned from wicker baskets.
Above: All of a piece–architecture firm La Buhardi's contribution to the shop extends to its graphic design and packaging.
Above: Like the counter, the shop's shelving is made from deconstructed wooden crates and pallet wood. Eucalyptus branches perfume the room, which is lit by opaque globe lighting. For more on each, see High/Low: Opaque Globe Lighting and Kidnapped: The True Story of Eucalyptus on Gardenista.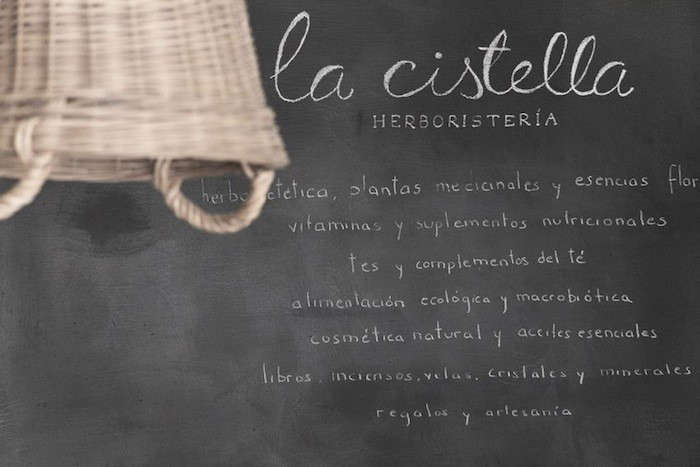 Above: La Cistella's offerings are spelled out on a chalkboard painted behind the counter.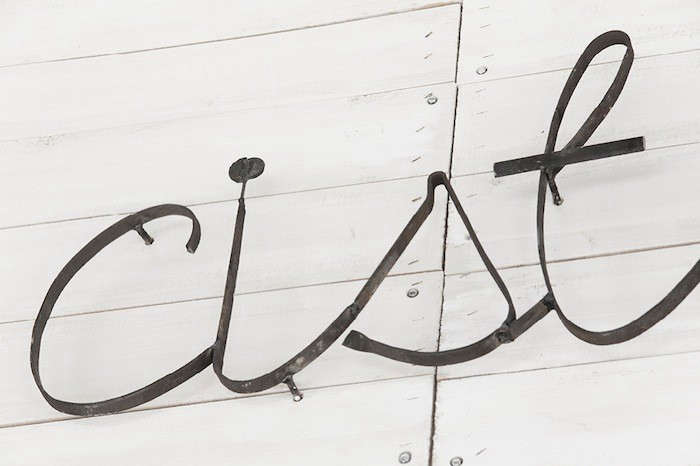 Above: A cursive sign fabricated from iron ribbon.
Above: The use of crates begins at the front door with a window box on the ground filled with pots of blooming sage and harvested lavender.
Dreaming of vacationing in Spain? Check out our Guide to Spain for other visit-worthy places.
(Visited 214 times, 1 visits today)